Why Choose INS Mare Syndicates?
Access to high-class mares and stallions as part of your investment
Deleveraged risk across a portfolio of stock;
All costs are fully capped;
All stock is professionally managed and grazed on the highest quality land;
Membership in a unique club with organised social and educational outings
Consistent updates on stock progress
To find out more information or which mares are involved please contact us.


[email protected]

or 045521251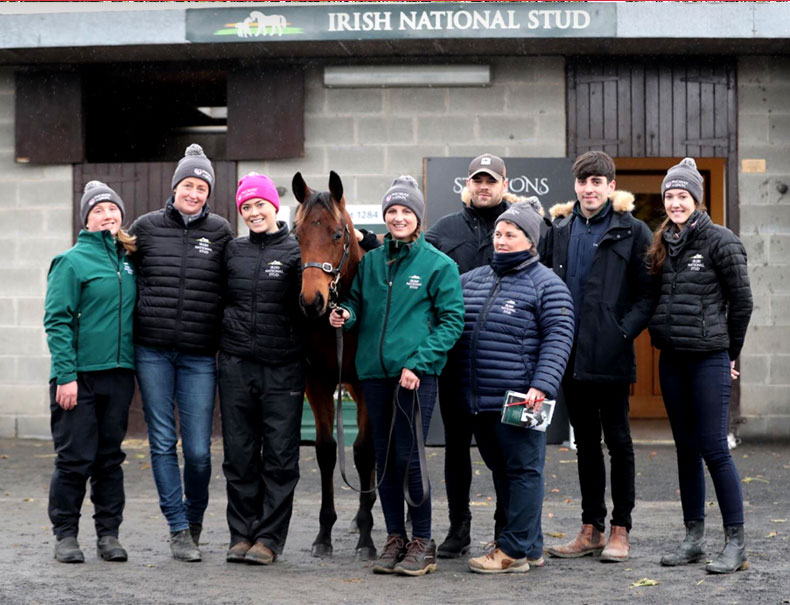 Mare Syndicates
Invincible Spirit colt – ex Boldarra sells for €330,000 to Godolphin
The Irish National Stud (INS) Mare Syndicates offer unique opportunities to join the premium end of the industry in owning, breeding and selling high quality bloodstock. Through a high calibre portfolio of mares and capped costs, we propose to lower the overall risk of bloodstock ownership.
This structure is accessible, appeals to a wider network and is an attractive option equally for leisure or business investment.
SEE MORE in our blog
How It Works
The INS offers a new mare syndicate annually. Each year the INS will purchase a portfolio of quality mares during the Breeding Stock Sales both locally and internationally and offer this portfolio for syndication.
Over a five year cycle, those mares will be covered and resultant foals will be entered at the most suitable sales. The syndicate mares are then turned over and resold with the intention that progeny will have produced updates to the mare's pedigree following success on the track.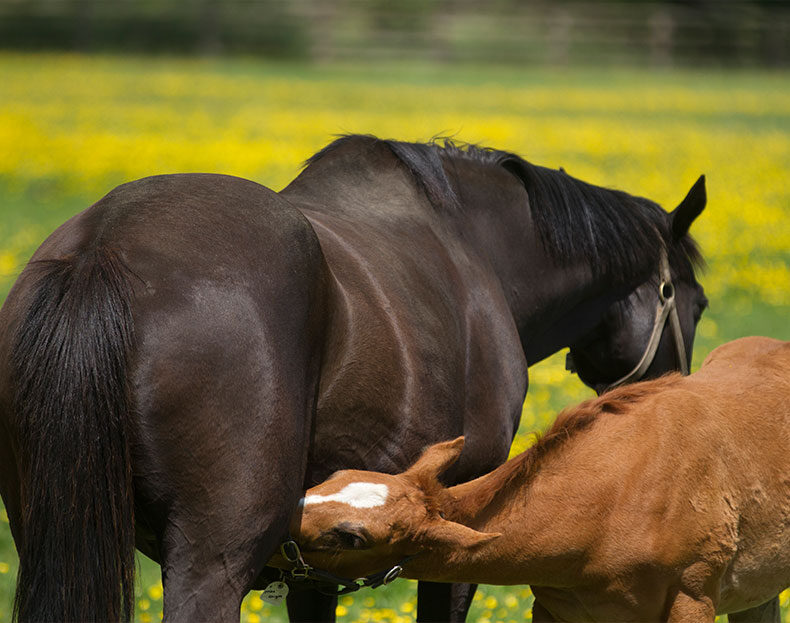 The Details
Trends in the bloodstock market are showing that now, more than ever, there is a greater demand for quality in pedigree and physical stock.
To meet this demand, the INS Mares Syndicates focus will be on the acquisition of premium mares, with strong bloodlines and mated to commercial, high class and proven stallions. Our mares and young stock will live at the INS which allows for continued monitoring of growth and progress by our team to the highest standards of equine welfare. This ensures that stock on offer at sales are in peak physical health and condition for prospective buyers.
Through the syndication method members will experience the thrill and joys of selling, with quality stock represented via INS consignment at the major sales events for relatively small investment.
Success Breeds Success
Even in its infancy, the INS Mare's Syndicate have enjoyed great success and the progeny have been well received at the sales in the last two years since its launch. Notable highlights include;
2019 Colt by Invincible Spirit ex. Boldarra

Sold at Goffs Orby sales for €330,000 to Godolphin

2018 Colt by Awtaad ex Love Street

Sold at Goffs November Foal Sales for €95,000 to Lynn Lodge

2018 Filly by Dragon Pulse Filly ex. Starbright

Sold at Goffs November Foal Sales for €35,000 to Ed Sackville
HAVE A QUESTION?
Drop a Line
Address
Irish National Stud & Gardens,
Brallistown Little, Tully, Co. Kildare,
R51 KX25, Ireland
Keep up to date on our news and events
Contact Details
Tourism
Stud