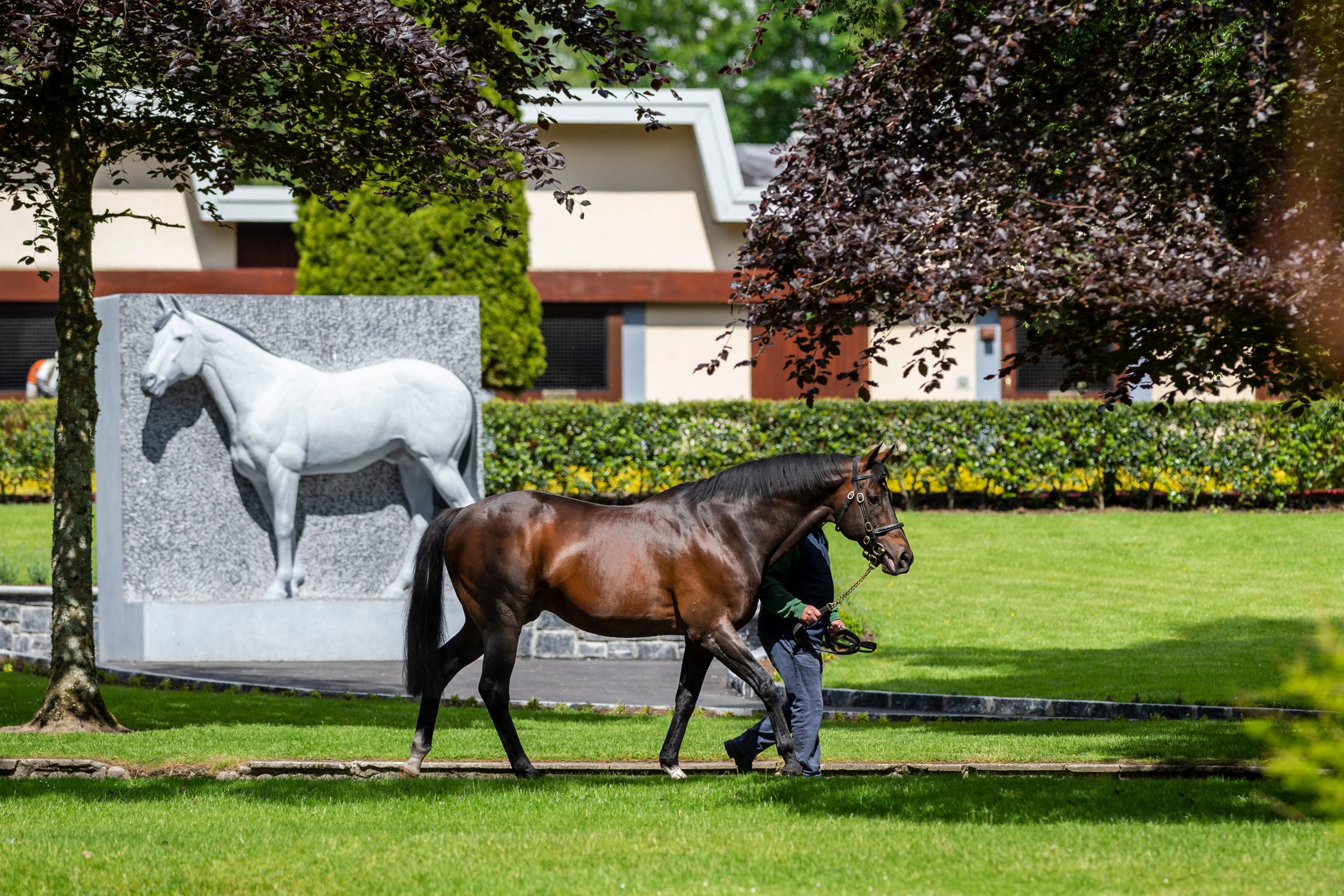 Kylian, an impressive two-year-old son of the esteemed stallion Invincible Spirit, left racing enthusiasts in awe as he stormed to a remarkable 6-length victory in the Dragon Stakes at Sandown. Trained by Karl Burke and owned by Sheikh Hamed Dalmook Al Maktoum, this talented colt showcased his raw ability and potential on the racecourse. Bred by Rabbah Bloodstock, Kylian is the first foal out of Hikmaa, sired by Roderic O'Connor.
During the race, Kylian initially settled towards the rear, racing on the rail and seemingly having plenty to do. However, he faced a challenging situation as he encountered a lack of running room. Swiftly, he was switched left inside the final two furlongs, and with determination, he closed in on the leaders. Over one furlong out, he accelerated impressively, seizing the lead inside the final furlong and drawing clear of his rivals. With a burst of speed, he crossed the finish line 6 lengths ahead of the competition, leaving no doubt about his superiority.
Kylian's journey to victory has not been without its challenges. Karl Burke, his trainer, acknowledged that the colt has been a slow learner. Despite his initial defeat at York in his debut race, Burke always had faith in Kylian's potential. Recognizing the colt's gradual development, he attributes Kylian's growth to his racing experiences. Assistant trainer, Philip Robinson, revealed that jockey Ryan believes Kylian may have the potential to handle six furlongs, one potential target could be the Molecomb Stakes.
With his dominant victory in the Dragon Stakes, Kylian has firmly established himself as a promising young contender. As he learns and grows through his racing experiences, there is an undeniable sense of excitement surrounding his future. Racing enthusiasts eagerly anticipate witnessing Kylian's continued development and are eager to see what lies ahead for this exceptional colt by Invincible Spirit.
HAVE A QUESTION?
Drop a Line
Address
Irish National Stud & Gardens,
Brallistown Little, Tully, Co. Kildare,
R51 KX25, Ireland
Keep up to date on our news and events
Contact Details
Tourism
Stud