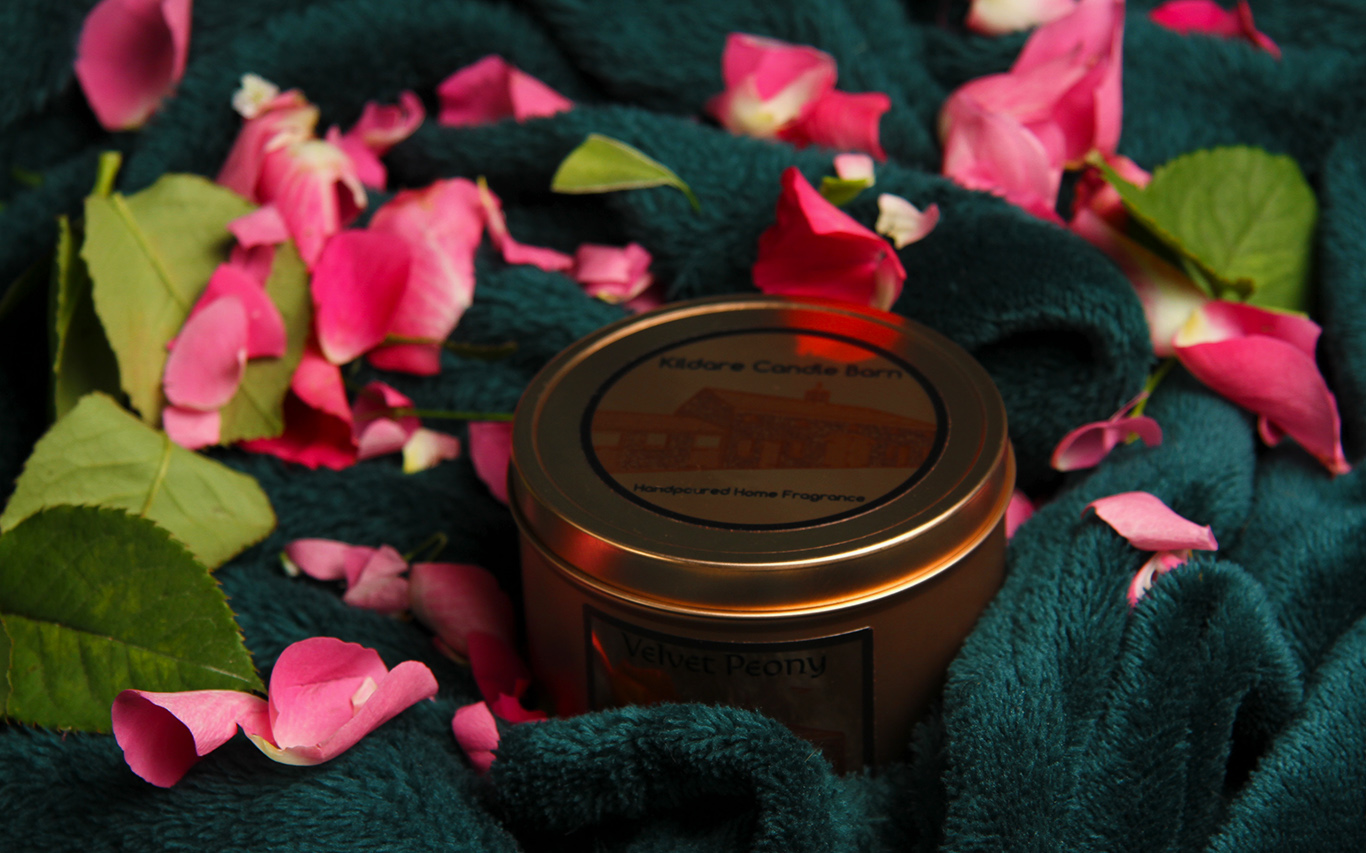 The Irish National Stud & Gardens are delighted to have a new local supplier in the gift shop, Kildare Candle Crafter Jackie Sweeney. Jackie launched Kildare Candle Barn, a small craft candle business in the winter of 2020. In her own words, "it's an empty nest business using my daughters now empty stables to establish my studio".
Kildare Candle Barn have an extensive range of luxury home fragrance products. The candles are crafted using a premium blended soy wax used by well-known luxury brands. Only the finest home fragrance oils carefully sourced are added.
We just adore the many masculine & feminine scents which Jackie has developed; they are ideal for the Irish National Stud & will evoke memories of your visit here.
One of our favourites is the Tuscan Leather & is described by Jackie as a 'candle that evokes memories for my family of shopping visits to a well-known saddlery in County Kildare and of cleaning fabulous leather tack on the nights before big equestrian competitions."
The fragrance is an uncanny and an unmistakable smell of expensive leather, Ideal for any rooms where you wish to add a touch of luxury & recall your visit to the stud.
Another of our favourites, is the Hot Whiskey.  A novel idea in the world of candle making. As described by Jackie, "think of the cosiness of a traditional Irish bar on a winters evening with a peat fire burning beside you and the warmth that envelopes you from the rich amber liquid'.
The candle notes embrace all this ambience with a winning combination of Chocolate Whiskey Peat – A vanilla and Smokey chocolate whisky with a strong peat side. Surprisingly good – even for a red wine lover!"
For those who prefer a more floral scent which will remind you of the sumptuous Japanese Gardens, try Velvet Peony in Kildare Candle Barn's signature rose gold tin. "For those who love botanical aromas, this is the candle for you, an enchanting smell of peony rose with the woody undertones of oud'.
Top notes: taif rose, peony.
Heart notes: clove, amber, nutty, milk
Base notes: vanilla, praline, agarwood
All Candles are hand poured & come in a beautiful rose gold tin (recyclable). Approx. 35 hour burn time. The perfect gift for someone special
HAVE A QUESTION?
Drop a Line
Address
Irish National Stud & Gardens,
Brallistown Little, Tully, Co. Kildare,
R51 KX25, Ireland
Keep up to date on our news and events
Contact Details
Tourism
Stud