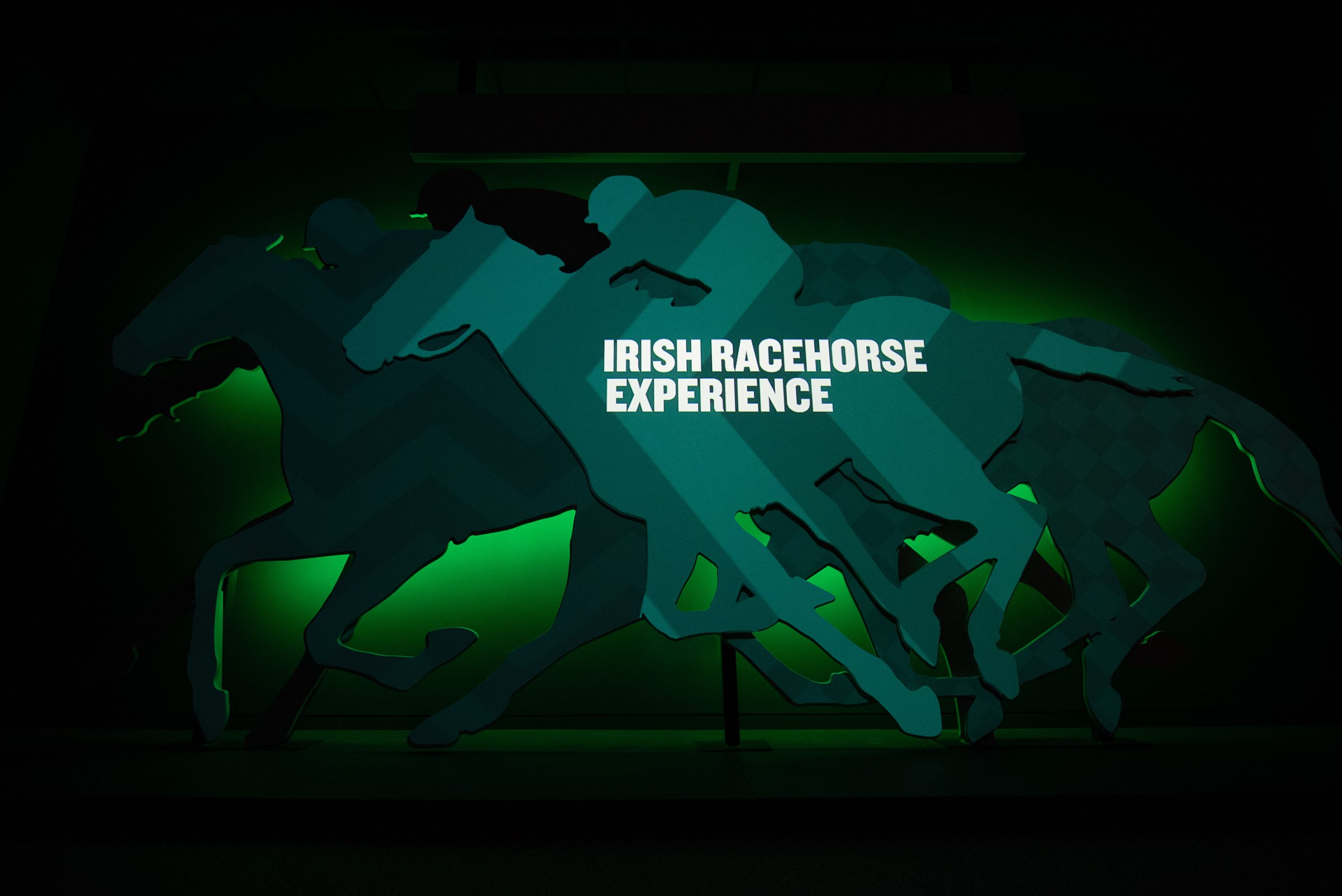 The Irish Racehorse Experience won the Best use of Digital – International at the prestigious awards in a tough category including experiences at The Metropolitan Museum of Art, USA and The Cleveland Museum of Art, USA.
The Irish Racehorse Experience, which was created alongside Irish Company DMW Creative, brings visitor through the lifecycle of the Irish thoroughbred, providing them with an opportunity to become the owner, trainer, and jockey.
An interactive experience, it aims to provide the visitor with knowledge of the industry, journeying them through the rich history and heritage of the Irish thoroughbred sector.
The Irish Racehorse Experience is a cost of €5.00 per person in addition to the admission to the Irish National Stud. You must be 8 years old and over to take part but children 7 and under may accompany a paying adult. All children visiting must be accompanied by a paying adult.
Visit the link to find out more: https://irishnationalstud.ie/irish-racehorse-experience/#tab2
HAVE A QUESTION?
Drop a Line
Address
Irish National Stud & Gardens,
Brallistown Little, Tully, Co. Kildare,
R51 KX25, Ireland
Keep up to date on our news and events
Contact Details
Tourism
Stud