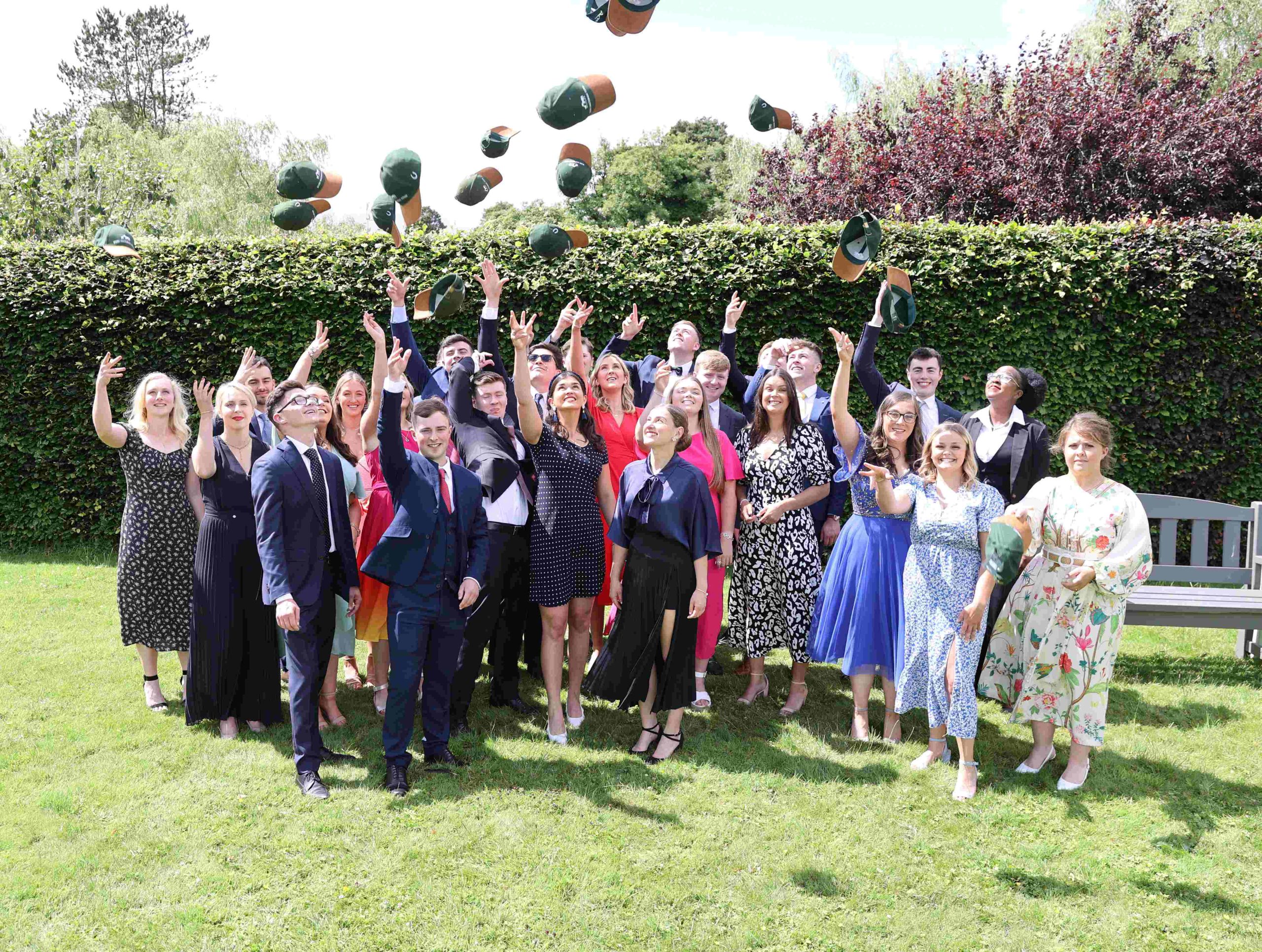 The Irish National Stud held its Thoroughbred Breeding Management Class of 2023 Graduation Ceremony on Wednesday 28th June in the wonderful setting of the Osborne Centre and garden pavilion. In attendance were the graduates, their families, staff, lecturers, and prominent industry representatives, all of whom had come to celebrate the occasion.
The ceremony began with CEO Cathal Beale giving a heartfelt speech, congratulating the graduates on their hard work and achievement during their time at Tully.
Students Brian Banahan and Ciara Russell then took their turn to give their own speeches on behalf of the class. Brian and Ciara spoke of the memories and friendships made, and expressed their gratitude to those that had helped them on their six-month journey.
Each year Gold and Silver Medals are awarded to the top two achieving students and this year the prestigious Gold Medal was presented to Maël Thilbault, France who demonstrated an outstanding performance in all aspects of the course with the Silver Medal being awarded to Faustine Otero-Chinot, France.
The INS 'Jonathan Fitzpatrick Business Internship' was awarded to Ciaran Phelan from Co. Kilkenny, who will commence his internship with the INS in July.
The CEO award for the highest score in the Equine Business exam went to Sean Berns, Co.Kildare  and the Continuous Assessment award was presented to Gerard Donworth, Co.Limerick.
William Macdonald, Australia was the recipient of the Irish Field "Blue Hen" Award. William was presented with a cheque for €250 and a trophy by Leo Powell for his winning article which will be published in The Irish Field in the coming weeks.
Other awards were presented to Scott Innes, Scotland for Best Portfolio of Assignments, Faustine Ottero-Chinot winner of the Dr. Sieglinde McGee Award and Hilda Ntlatleng, South Africa who received the Veterinary Award.
Two recently introduced awards were also presented, The Goffs Internship was awarded to William Macdonald, Australia while the ITBA Next Generation Award went to Thomas Connolly, Co Carlow.
Anne Channon, Education Manager 'We would like to thank all who attended the graduation ceremony and everyone who dedicated their time to teaching and guiding the students over the past six months. We would like to congratulate the class of 2023 and we wish them the best for their future endeavours within the Thoroughbred Industry'
Class of 2023
Robert Acheson (Ireland), Brian Banahan (USA), Sean Berns (Ireland), Aoife Boland (Ireland),
Julia Coenen (France), Thomas Connolly (Ireland), Gerard Donworth (Ireland), Emma Hunter (Ireland), Scott Innes (Scotland), William Macdonald (Australia), Georgina Macintyre (Australia),
Darcie Murray (Ireland), Hilda Ntlatleng (South Africa), Faustine Otero-Chinot (France),
Ciaran Phelan (Ireland), Orla Queally (Ireland), Annelie Rodde (Germany), Charles Shanahan (Ireland), Ailish Sinnott (Ireland), Maël Thilbault (France), Dayna Walsh (UK), Rory Woods (Ireland) Lachlan Bruce (Australia) recipient of the HTBA Scholarship, Jarrod Robinson (Australia) recipient of the  TBA scholarship, Ciara Russell (Ireland) recipient of the Gerry Dilger Equine Scholarship, Alice Jeffries (New Zealand) and Morgan Wilks (New Zealand) recipients of the NZTBA Scholarship.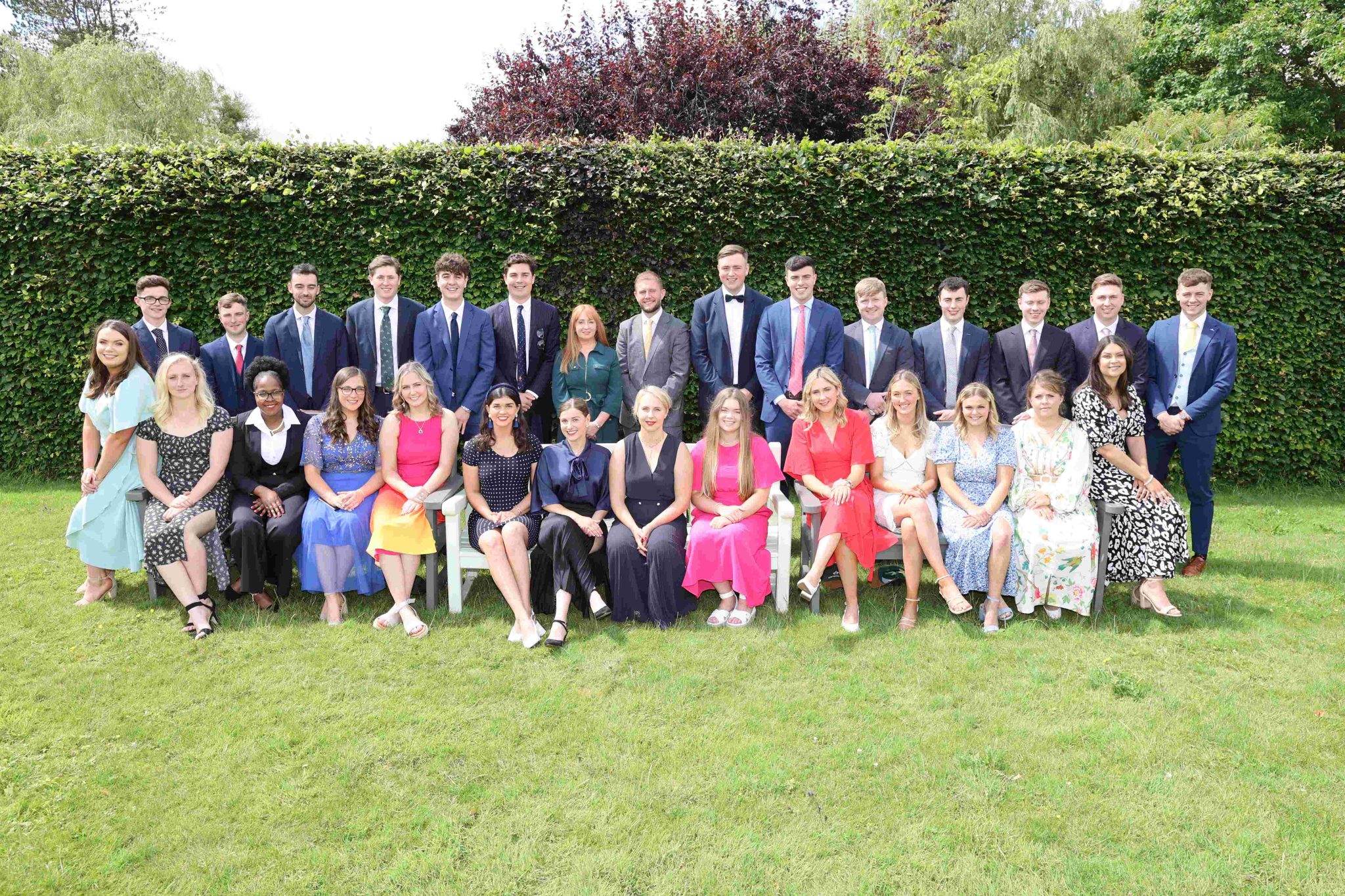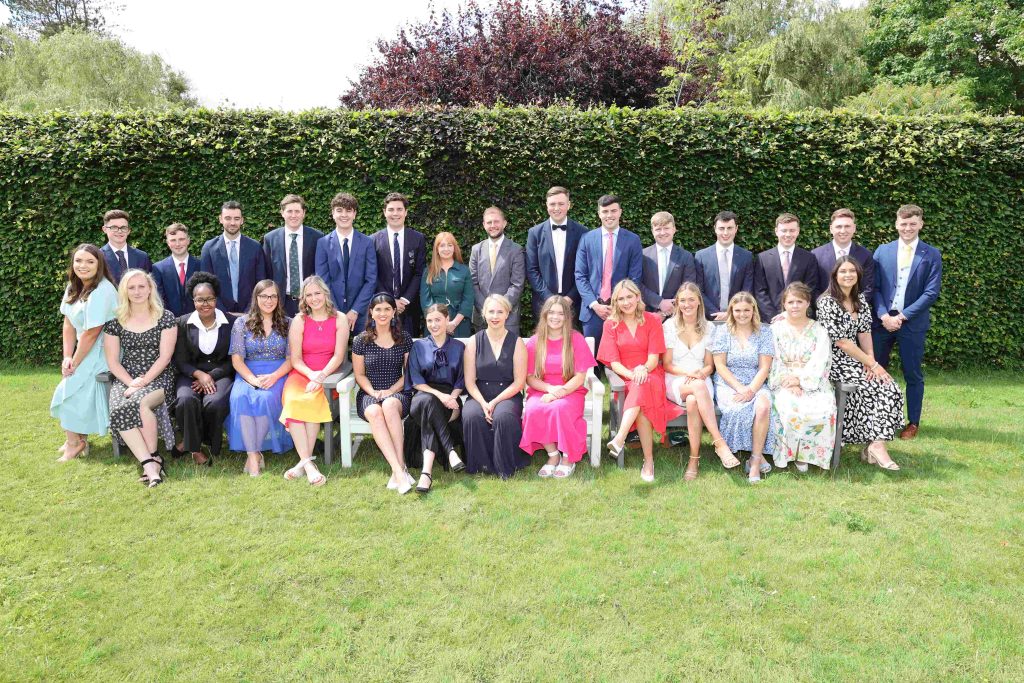 HAVE A QUESTION?
Drop a Line
Address
Irish National Stud & Gardens,
Brallistown Little, Tully, Co. Kildare,
R51 KX25, Ireland
Keep up to date on our news and events
Contact Details
Tourism
Stud