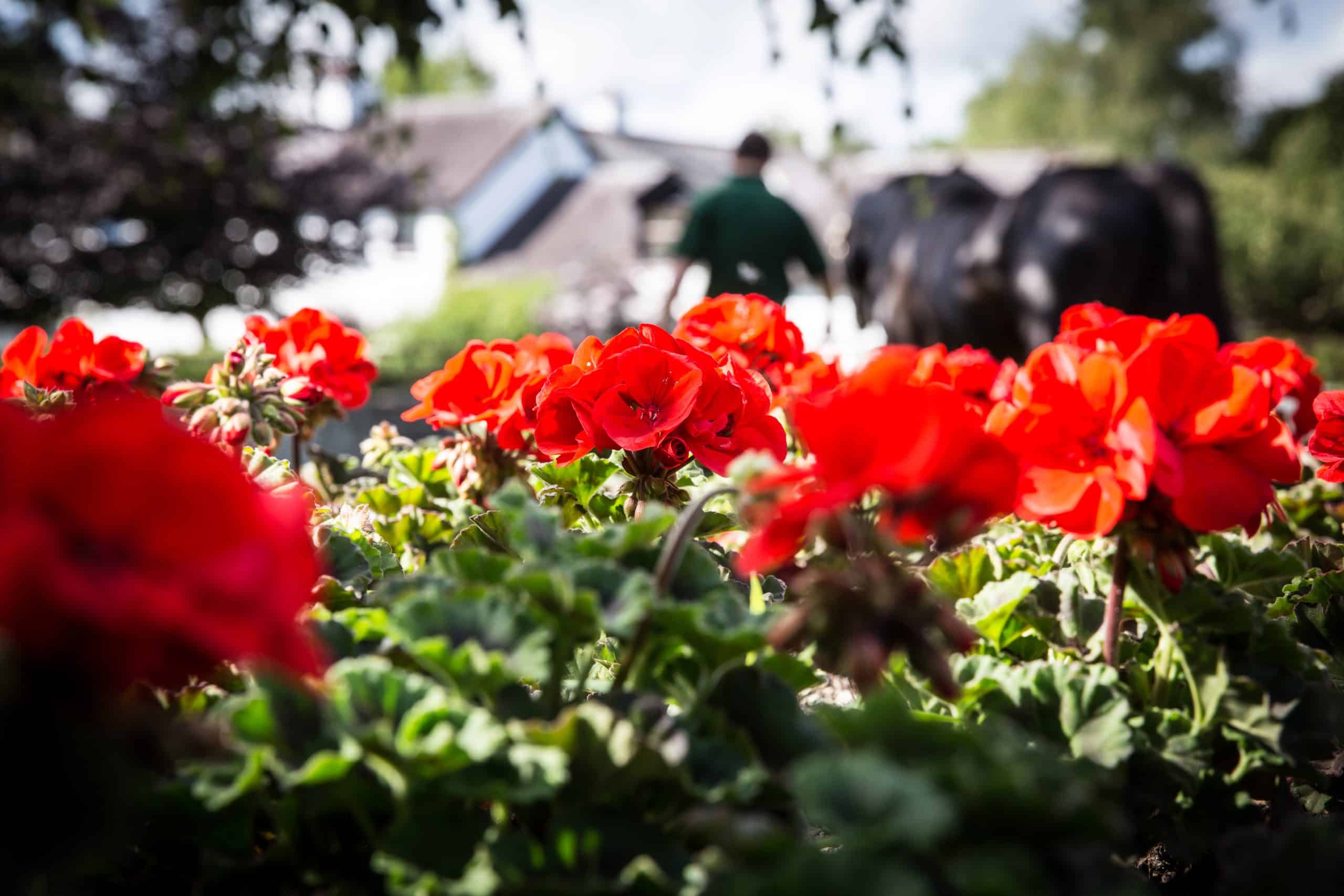 Spring is the perfect time to get your hands dirty and start gardening. After a long winter, your garden may need some attention before it can burst into life once again. Whether you're a seasoned gardener or just starting out, these five tips from Irish National Stud Head Gardner Tommy Moore will help you make the most of your spring gardening.
Tidy up borders
Start by tidying up your garden borders. Cut back any dead growth from last year, remove any troublesome weeds, and edge the borders for a neat look. Add in new plants that have flowers rich in pollen and nectar where needed for summer and autumn color. However, resist the temptation to tidy up your beds and borders too early. Some of those hollow stems have beneficial insects hibernating in them over the winter months.
Lift and divide overgrown perennials
Overgrown perennials can quickly become crowded, leading to poor performance and lack of flowers. By lifting and dividing them, you can ensure that your plants remain healthy, vigorous, and flowering throughout the season. Plants like Geranium, Helianthus, Hemerocallis (daylily), Hosta, and Primula are just a few examples of plants that can be divided now.
Prune summer and spring flowering shrubs
Cut back summer flowering shrubs like fuchsia and Buddleja to encourage plenty of flowers for the season ahead. Spring-flowering shrubs are pruned after flowering, such as Ribes Forsythia. Plants with colorful winter stems are cut back hard in early spring to encourage new vibrant colors like Cornus and Willow.
Divide and replant spring bulbs
Spring bulbs can provide a burst of color in your garden, but they can become overcrowded over time. Boost their color by dividing them after flowering and replanting the clumps when the flowers have finished. Snowdrops, crocus, winter aconites, and daffodils are some of the most popular bulbs to divide and replant in the spring.
Apply an organic mulch
Finally, apply an organic mulch to your garden beds, trees, and shrubs. Mulch has many benefits, including retaining moisture in the beds, enriching the soil, and reducing the need for fertilizer. It also encourages beneficial bacteria within the soil, which is vital for plant growth.
In conclusion, gardening in the spring requires a bit of planning and preparation. Tidy up your garden borders, lift and divide overgrown perennials, prune summer and spring flowering shrubs, divide and replant spring bulbs, and apply an organic mulch. By following these five tips, you can ensure that your garden looks healthy, vibrant, and beautiful throughout the season.
HAVE A QUESTION?
Drop a Line
Address
Irish National Stud & Gardens,
Brallistown Little, Tully, Co. Kildare,
R51 KX25, Ireland
Keep up to date on our news and events
Contact Details
Tourism
Stud