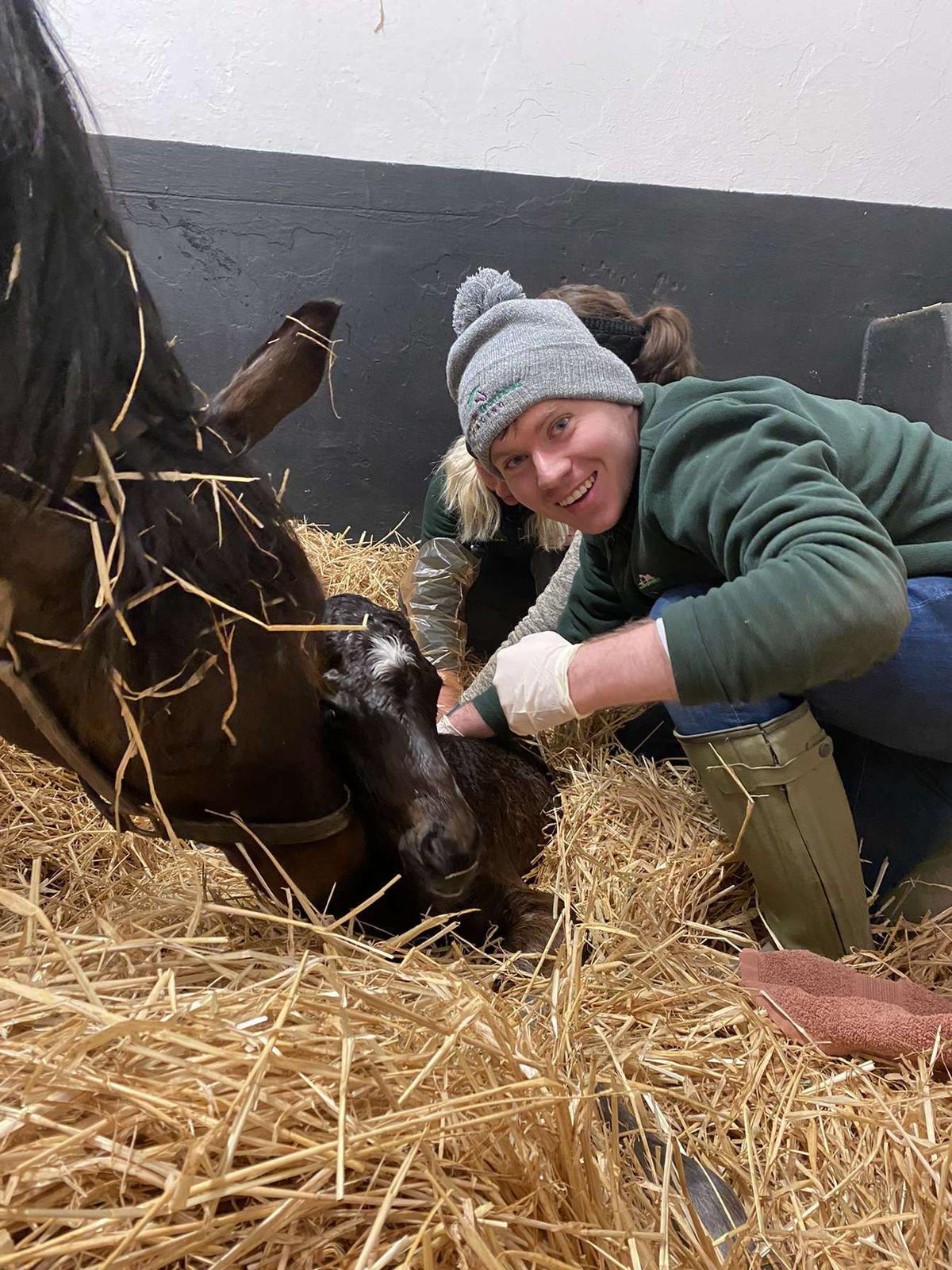 Our first week of February consisted of various foaling lectures. As the foaling season begins, it is important to understand how a foaling unfolds and to know how to react to certain scenarios that may arise. With Dr. Corley we discussed the imminent signs of a foaling. We also identified foaling issues and when a veterinarian's assistance would be needed. On a similar topic, Lauren Eisemann explained to us in detail the foaling process at the Irish National Stud and also the importance of examining the mare's placenta carefully after the foaling takes places. As well as foaling itself, we also learned about the expected timings that should happen in the aftermath of foaling. Such as the time as when the foal should begin to stand and when they should begin to feed.
On Tuesday, we were delighted to welcome Joey Cullen, Marketing Director of Goffs, to speak to us about his role in the company and about how Goffs have grown throughout the years. This lecture interlinks with the group's next assignment where students have to attend the February Sale and choose a mare that they would like to buy. In order to prepare for the assignment, Joey explained to the class how to correctly read a catalogue page and the other intricate details that a purchaser must investigate in order to find the correct horse for them to purchase.
Our final lecture of the week was conducted by Master Farrier, Martin Leahy, who introduced the students to his craft. Martin has worked on the stud since 1976, and his lecture was very informative of the risks associated as well as the correct safety measures for holding mares and foals for the farrier.
This was Julia's second week in Sun Chariot, foaling unit.  Accompanied by foaling supervisors Tina and Claire, she was able to take care of the mares in foal along with the mares with foal at foot.
Robert was on night duty this week and got to experience his first foaling. Four foals arrived on night one which meant Robert had quite the introduction to foaling.  During the next four nights of foaling duty 7 foals were born.
Thankfully, all of the lectures throughout the week as well as the guidance from both Lauren and Marianne, made the process of foaling much less daunting and became quite fun.
HAVE A QUESTION?
Drop a Line
Address
Irish National Stud & Gardens,
Brallistown Little, Tully, Co. Kildare,
R51 KX25, Ireland
Keep up to date on our news and events
Contact Details
Tourism
Stud