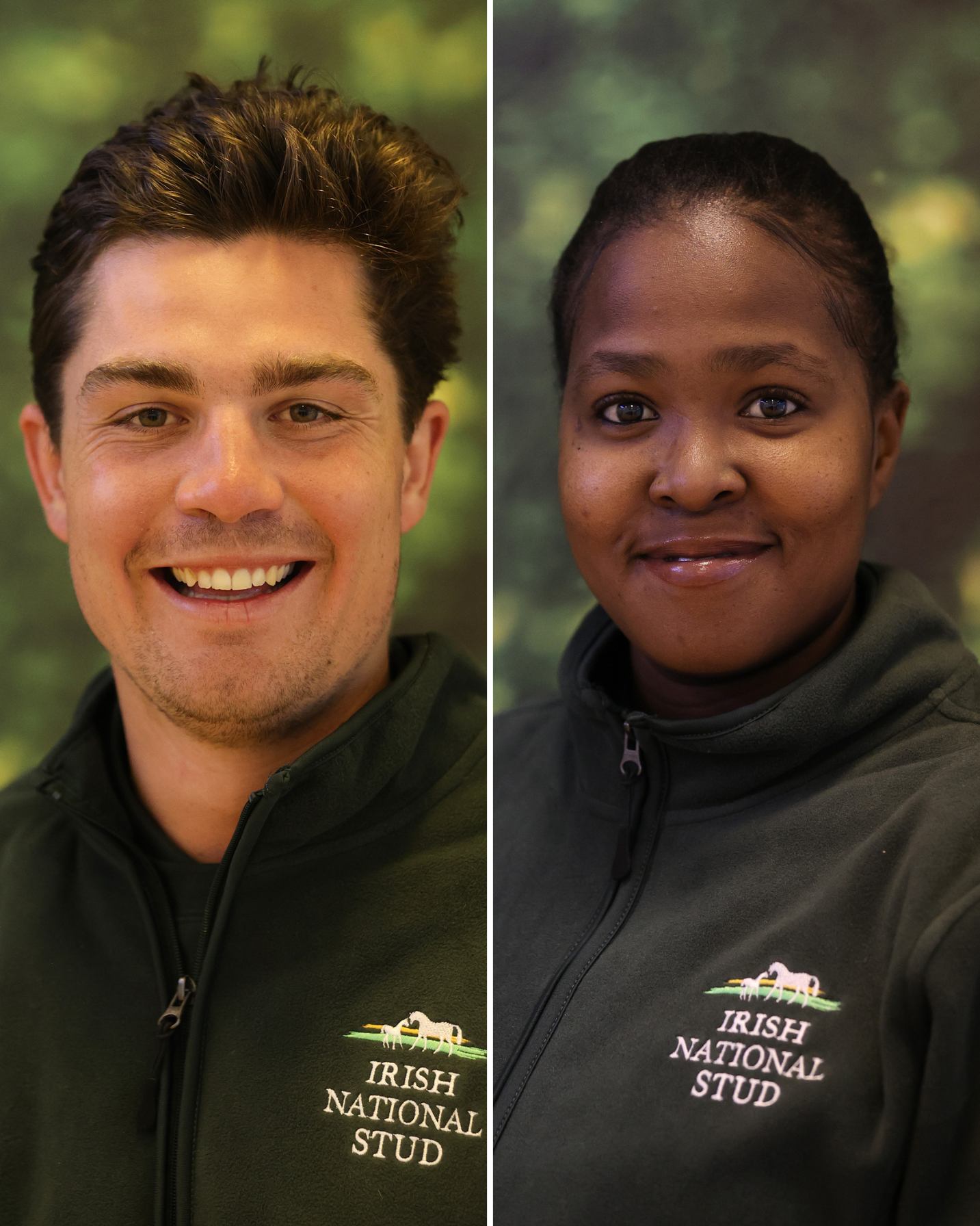 Will
I spent this week at Blandford with Leona working with the mares and foals. Our main objective for this yard is tracking the mare's cycles and getting them back in foal. As the 'teasing student' I was responsible for monitoring the mare's ovulation cycles and deciding on which mares had to be 'teased'. Simply, teasing is when a teasing stallion is put in close proximity with a mare so that one can look for signs of ovulation. I was also responsible for ensuring that the right mares were seen by the vet. This could either be for treatment for a mare preparing or following a cover, or simply to check that they have ovulated or are in fact in foal. We had six positive pregnancy scans over the week which was rewarding and validating in that we were achieving our main goal.
As the weather has started to warm up, we were able to turn out eighteen mares and foals this week! That means the foals are old enough now and will be living outside full time. Seeing mares grazing on lush green pasture and foals cantering around playing with each other is nice reminder that winter is behind us and both mare and foal are in the best environment to continue their growth.
On Thursday we had our second equine nutrition lecture with Joanne Hurley from GAIN Equine Nutrition. This was particularly interesting as she broke down the various compounds in horse feed, how they effect a horse if they are not monitored and the differing requirements of feed for mares and their foals.
I am moving back to Sun Chariot (foaling unit) next week and I will miss working with Leona who is not only good fun but a great teacher. However, I am eager to assist the last of our pregnant mares as the end of the foaling season draws ever closer.
Hilda
This past week I was placed at Kildare yard with the mares and foals, the week mainly consisted of learning how to do foal treatments. On one of the days we  had a severe case of colic and one of the mares had to be referred to the hospital, after the veterinary examination she underwent emergency surgery. This was an interesting case to see because we were able to learn the signs and symptoms of colic.
We also had a guest lecture with Una Tormey the CEO of the Irish Thoroughbred Breeders' Association which was quite interesting, she shared with us the statistics of breeders and the different programs in the industry that work alongside the ITBA to help aid breeders and everyone else involved.
All in all, it has been another great week of learning and I am looking forward for what the remaining weeks are to bring.
HAVE A QUESTION?
Drop a Line
Address
Irish National Stud & Gardens,
Brallistown Little, Tully, Co. Kildare,
R51 KX25, Ireland
Keep up to date on our news and events
Contact Details
Tourism
Stud