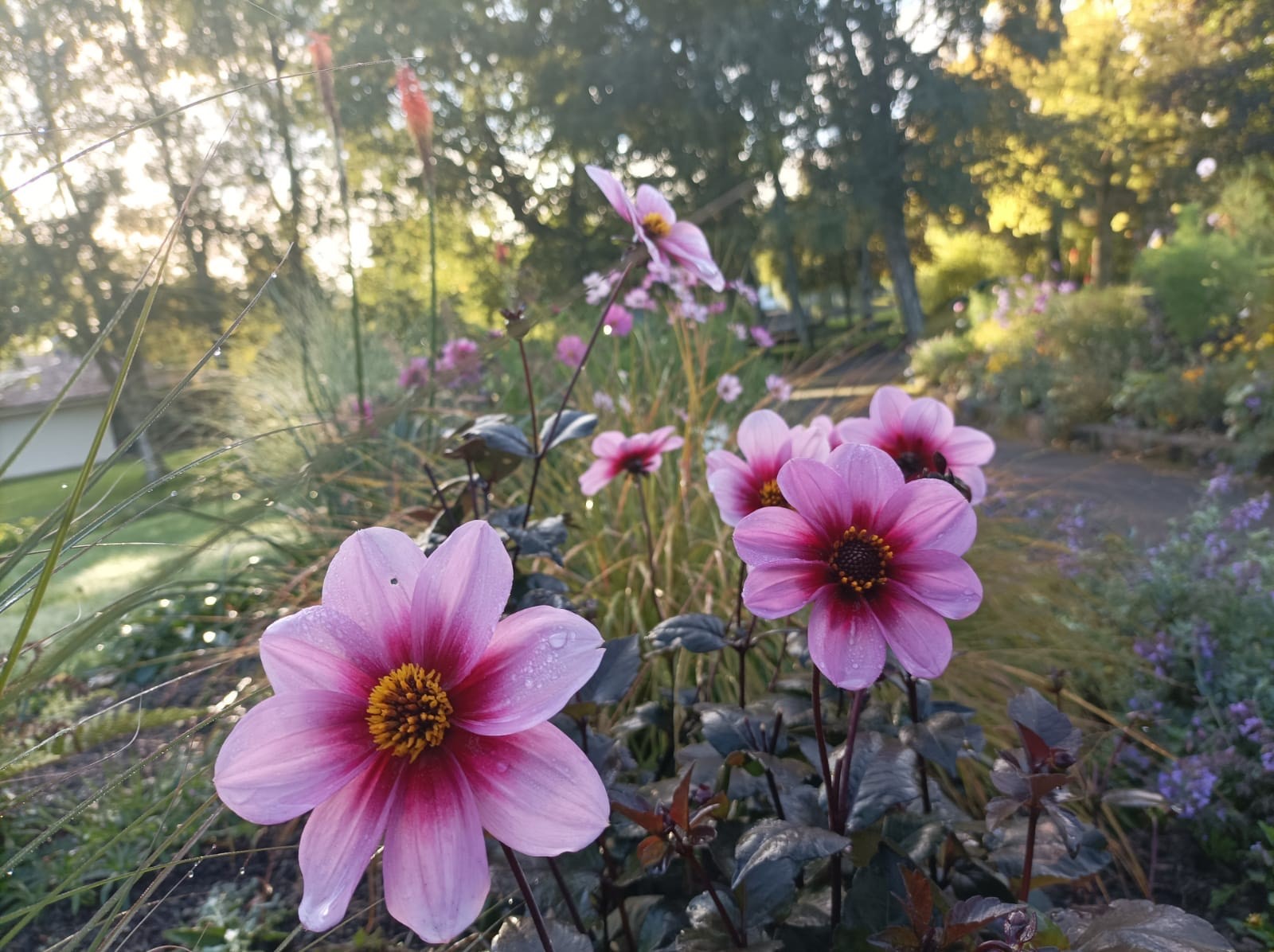 With the daylight hours getting shorter day by day, September is the crossroads month. Gardening in September is a time for taking stock.
Over the past couple of weeks, we have been taking note of planting schemes that have thrived and plants that have underperformed in the dry summer that we have had. Our goal is to plant in a clever way that copes with the current climatic conditions. Key to that is planting the right plant in the right place.
It has become increasingly evident what plants survive, flourish, or expire in drought conditions. Over the past few years, we have reduced our planting of moisture loving summer bedding displays in favour of perennials and grasses that require less water throughout the summer months.
We have found grasses like Pennisetum Hameln, Miscanthus Morning Light, Deschampsia Tatra gold all thrive in the dry conditions. Also, flowering perennials like Kniphofia, Echiops, Heleniums and Echinacea have all flourished in the gardens. Underneath tree canopies is where we have problematic areas with dry shade. Epimedium's have done well for us in this position also the likes of Ferns, Soft Shield Fern and Scaly Male Fern, Polypody Fern and the Hart's Tongue Fern will be incorporated in future planting.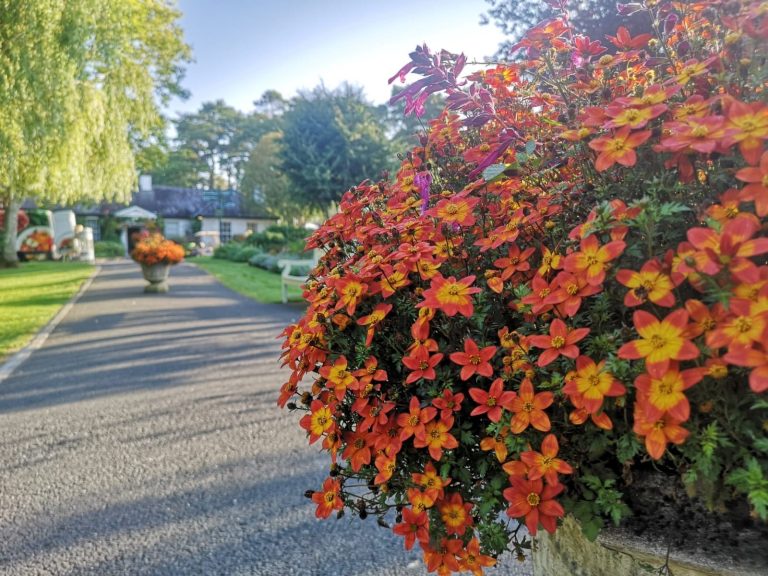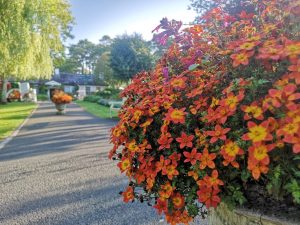 Over the coming year we will be adapting our planting to cope with the increasing possibility of dry conditions in future summer months.
However, currently as we come to the end of this month our summer borders are still aesthetically pleasing most notably our stallion border, the lake beds and the herbaceous border.
Key aspects of the Gardens to keep an eye out for in October include:
Japanese Gardens Autumnal Colours. Japanese Maples, Cercidyphyllum Japonicum (katsura tree), Parrotia (Persion Ironwood) Cornus Kousa
Seasonal displays throughout the grounds
Late flowering plants such as Asters, Sedums, Eupatorium, Rudbeckia, Japanese Anemone & Salvias.
Important Jobs for your Garden in October:
Plant Spring Bulbs in pots like Crocus, Hyacinths, Daffodils and Bluebells.
Dividing Herbaceous perennials to increase stock and rejuvenate plants.
Gather leaves to make leaf mould.
Lift tender cannas to avoid frost damage, dry off the tubers and store in cool dark conditions until spring
Head Gardener Thomas Moore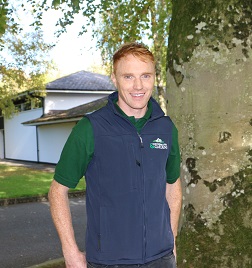 HAVE A QUESTION?
Drop a Line
Address
Irish National Stud & Gardens,
Brallistown Little, Tully, Co. Kildare,
R51 KX25, Ireland
Keep up to date on our news and events
Contact Details
Tourism
Stud