Annelie
This week Ciarán and me have been working in two different yards.
I have been working in Kildare Yard taking care of mares and foals where it has been a busy week looking after 43 mares and foals.
The daily routine in the yard starts with checking all the horses and doing the treatments needed
After that we tease all the mares that are coming in or are in season. Every student gets to do a week as a teasing student which includes the task of deciding which mares need to be teased and creating a vetting list for the following day.
After teasing all the mares and foals turned  out in the paddocks unless they are needed to be seen by the vet or farrier.
Each day the vet visits the yard and does ovary scans, pregnancy scans or swabs and flushes if needed.
Once the vet work is complete, we muck out the stables, clean water troughs, prepare feed.
Highlights of this week's lectures was a guest lecture on social media from Sally Anne Grassick. Sally Anne has plenty of experience in this area and is currently a presenter for ITV Racing.
Sally also introduced us to the Thoroughbred Tales which is a social media platform which gives an insight into the Thoroughbred Industry. We are looking forwarding to hosting the platform this week and thankful for the chance to show people how great our industry is.
Ciarán
This week I was working on night shift in Strawhall foaling unit. Strawhall is the secondary
foaling unit and is usually not as busy as Sun Chariot but there is still plenty of mares to foal.
The first foal to arrive on Monday night was presenting upside down so the foaling supervisor had to correct the foal and turn it the right way round. It was a great opportunity to learn this procedure.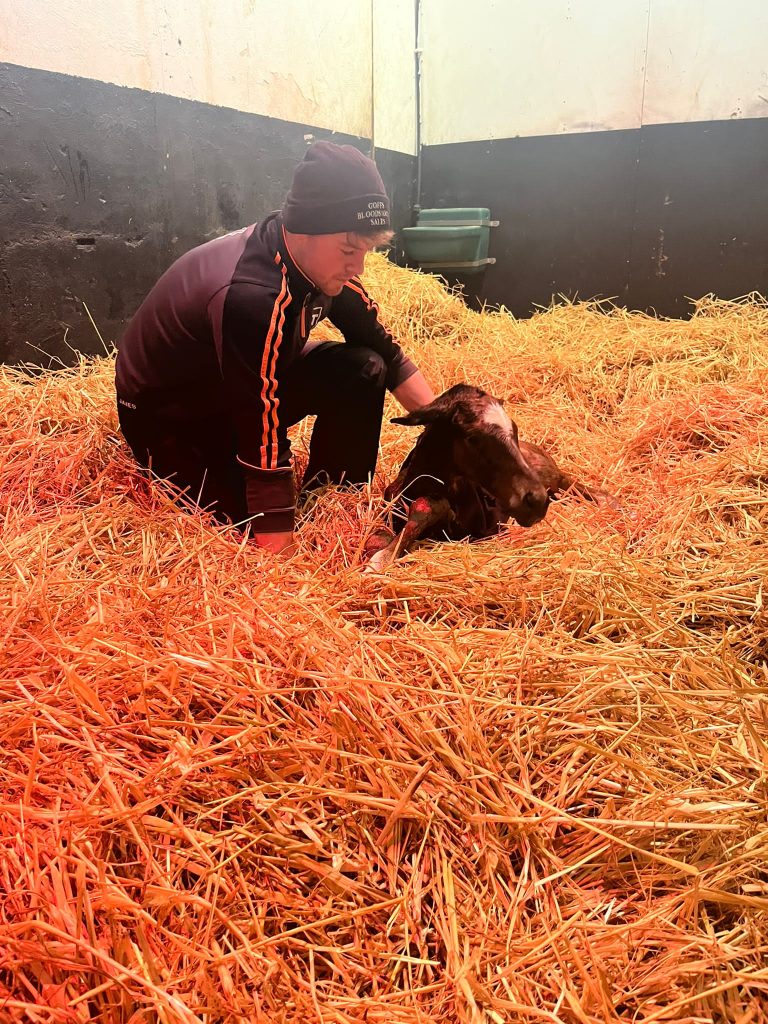 HAVE A QUESTION?
Drop a Line
Address
Irish National Stud & Gardens,
Brallistown Little, Tully, Co. Kildare,
R51 KX25, Ireland
Keep up to date on our news and events
Contact Details
Tourism
Stud