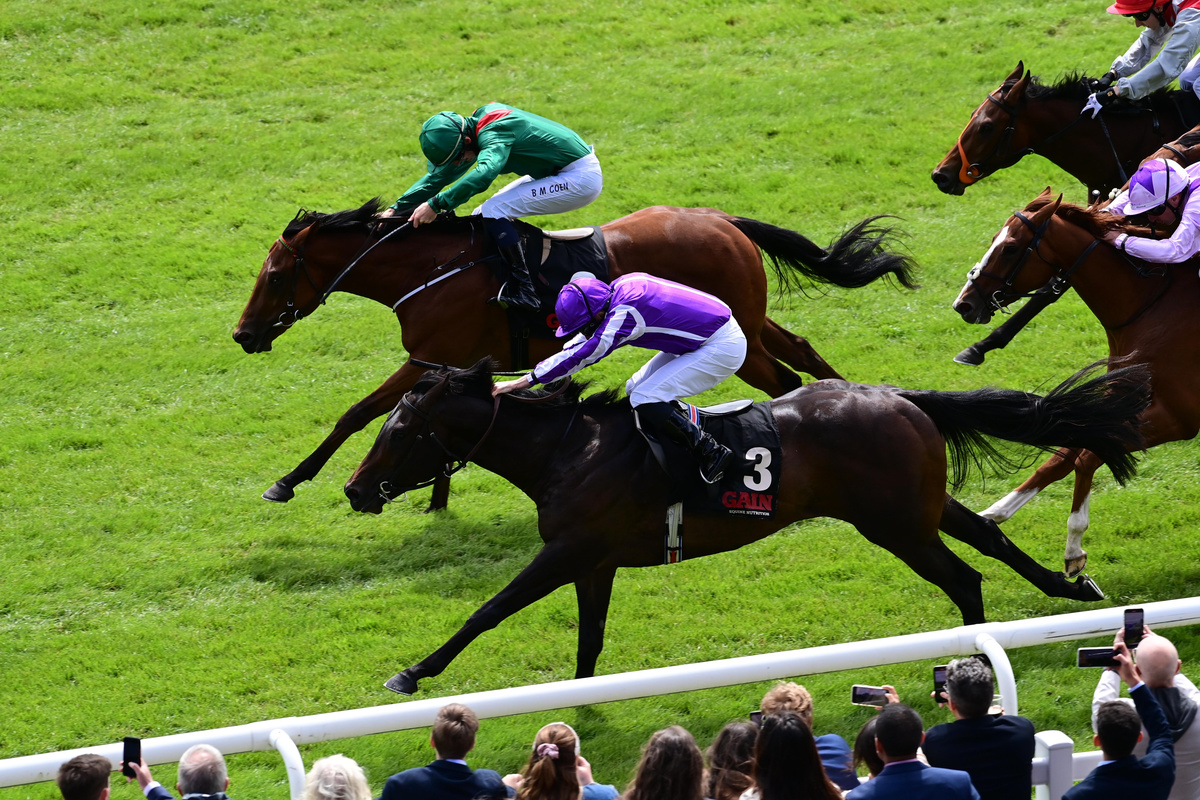 Shartash winning the Gr.2 Railways Stakes from Blackbeard
Twenty two individual 2yo winners, three of those Stakes horses including the talented Gr.2 Railway Stakes winner SHARTASH owned and bred by H.H. Aga Khan was how the great INVINCIBLE SPIRIT continued his remarkable career in 2022. SHARTASH became his sires latest Gr.1 performer and Stakes winning 2yo. The sheer scale of INVINCIBLE SPIRIT's speed influence on the thoroughbred breed is only beginning to be truly felt through sons I AM INVINCIBLE and KINGMAN etc.
PEARLS GALORE the exceptional Gr.1 Matron Stakes winner rounded off INVINCIBLE's 2022 on the track in great style putting a top class field of fillies and mares including Gr.1 winners SAFFRON BEACH and HOMELESS SONG to the sword before travelling to Newmarket to sell at the Tattersalls December Sale for 2.1 Million gns. PEARLS GALORE was her sires 21st individual Gr.1 winner and another from the potent PIVOTAL – INVINCIBLE SPIRIT cross.
In 2022 INVINCIBLE SPIRIT had yearlings sell for up to 600,000gns. A further seven sold for €250,000 plus. His foals of 2022 were also in great demand with leading pinhooker Yeomanstown Stud signing for a colt for €150,000. Other successful pinhookers keen to have a yearling to sell by him in 2023 were Grangemore Stud, Anna Sundstrom and Lynn Lodge Stud.
As we move toward the 2023 breeding season INVINCIBLE SPIRIT had his fee listed as "Private" but for those of you planning to breed a MOONLIGHT CLOUD or a KINGMAN this coming season its worth your while to remember that "Class Is Permanent" and this super sire is available to you…
HAVE A QUESTION?
Drop a Line
Address
Irish National Stud & Gardens,
Brallistown Little, Tully, Co. Kildare,
R51 KX25, Ireland
Keep up to date on our news and events
Contact Details
Tourism
Stud