Orla
This week I was working at Sun Chariot. This yard is used as the main foaling unit in which around 350 mares will be foaled throughout the 2023 season. This yard is filled up with around 40 pregnant mares who are all due to foal in the following weeks. A typical day at Sun Chariot starts off by checking each mare's bag and then recording the ones that are waxing and ones that are running milk. Following this we do treatments, put the mares into the paddocks and muck out their boxes Each day a student in also appointed to be on mare watch which involves checking the mares every 15 minutes.
We also check the foals who were born the night before, this includes weighing them, checking eyes and gums, monitoring their temperature, spraying their navels and making sure they have passed meconium and are drinking the mare's milk. During my week here, I also experienced a difficult foaling where the foal required oxygen when it was born. This was a great experience for me as I had never had to do this procedure before.
Vets also attend to some mares in the mornings to do checks, scans and swabs, what I found particularly interesting was the removal of a cervical cerclage suture. This is a treatment for cervical weakness which prevents late miscarriage or preterm birth.
As myself and Faustine were class leaders we were asked to introduce the class on Tuesday to a guest lecturer. Gary O'Gorman works for the IHRB as the Senior Flat Handicapper. This was the highlight of me week as I learned a lot about the process of handicapping a horse and how it is done fairly.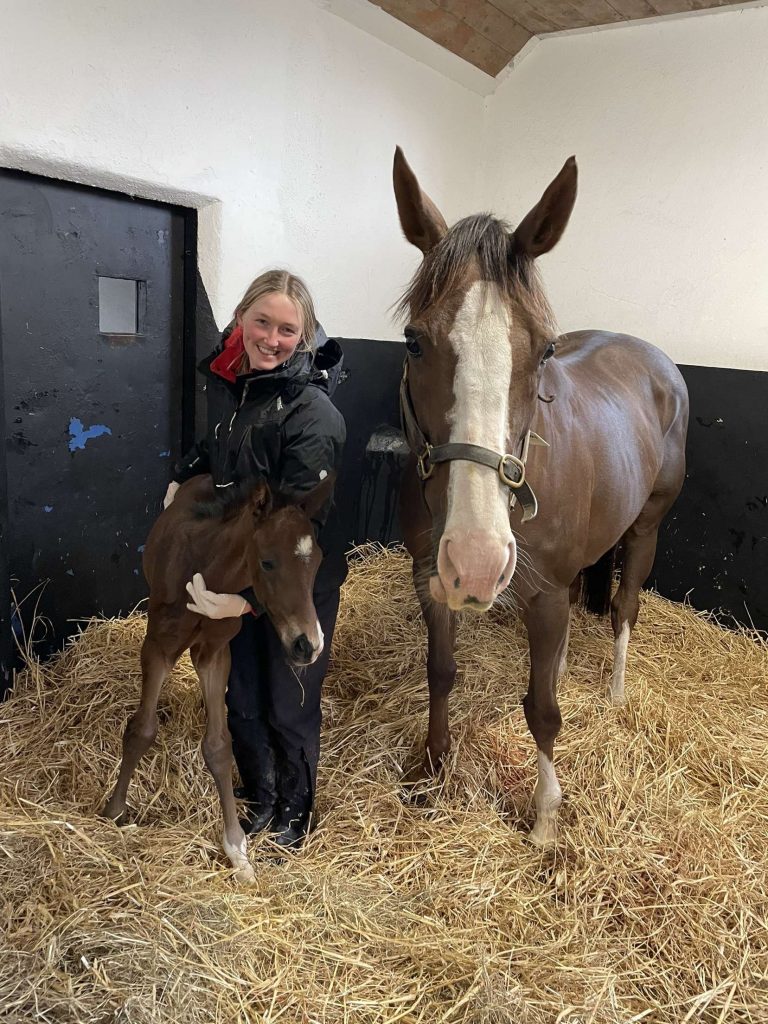 Faustine
This week, I have been working at Blandford yard where mares go after foaling. What I appreciated in this yard is that it covers many aspects of breeding. On top of taking care of the of about 23 mares and foals, this barn's purpose is to get the mares back in foal, which means daily teasing, vetting and sometimes treatments when the mares struggle to get back in season. Through this process, I realised the importance of nutrition, vet and farrier follows up. Indeed, foaling and nursing can be hard on them and it is our role to make sure they don't lack nutrients and maintain good condition. Some of them needed extra feed and comfort mash whereas some others needed their feed reduced because there was a risk for them to get laminitis.
In this barn, some foals are only a few days old and others are about 2 months so we needed to adapt the size of the paddocks and the turn out rotation accordingly. One of our foals was born with bad conformation called "windswept", this one couldn't go out as much as the others and needed a smaller paddock to allow him the time to strengthen up.
I enjoyed my week working in Blandford and I would say it made me improve  my attention to detail which is crucial when we work with mares and foals.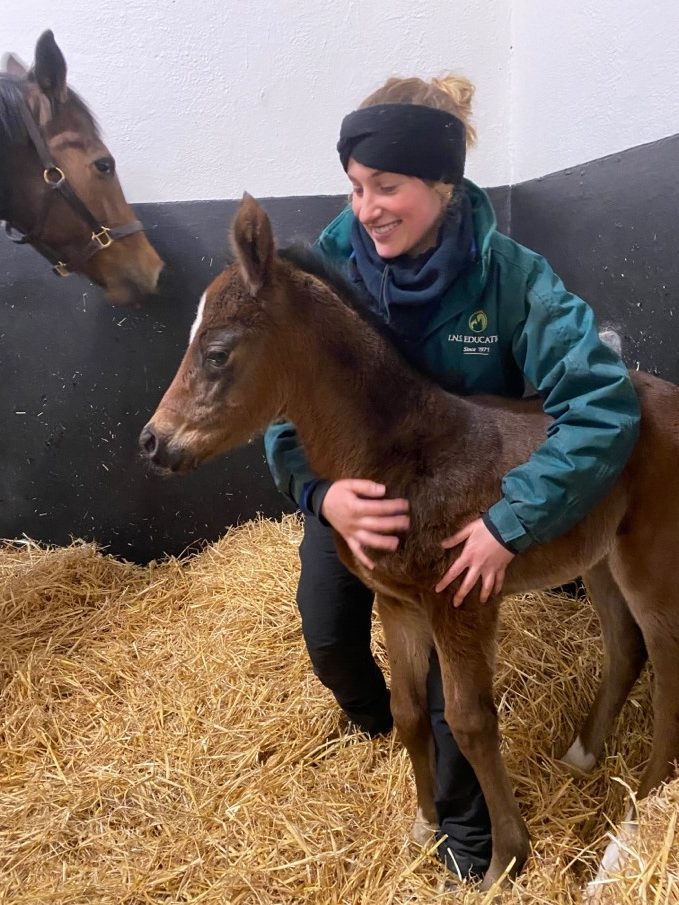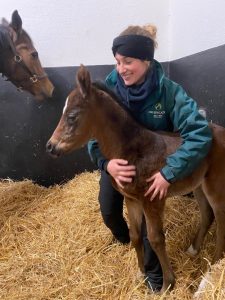 HAVE A QUESTION?
Drop a Line
Address
Irish National Stud & Gardens,
Brallistown Little, Tully, Co. Kildare,
R51 KX25, Ireland
Keep up to date on our news and events
Contact Details
Tourism
Stud