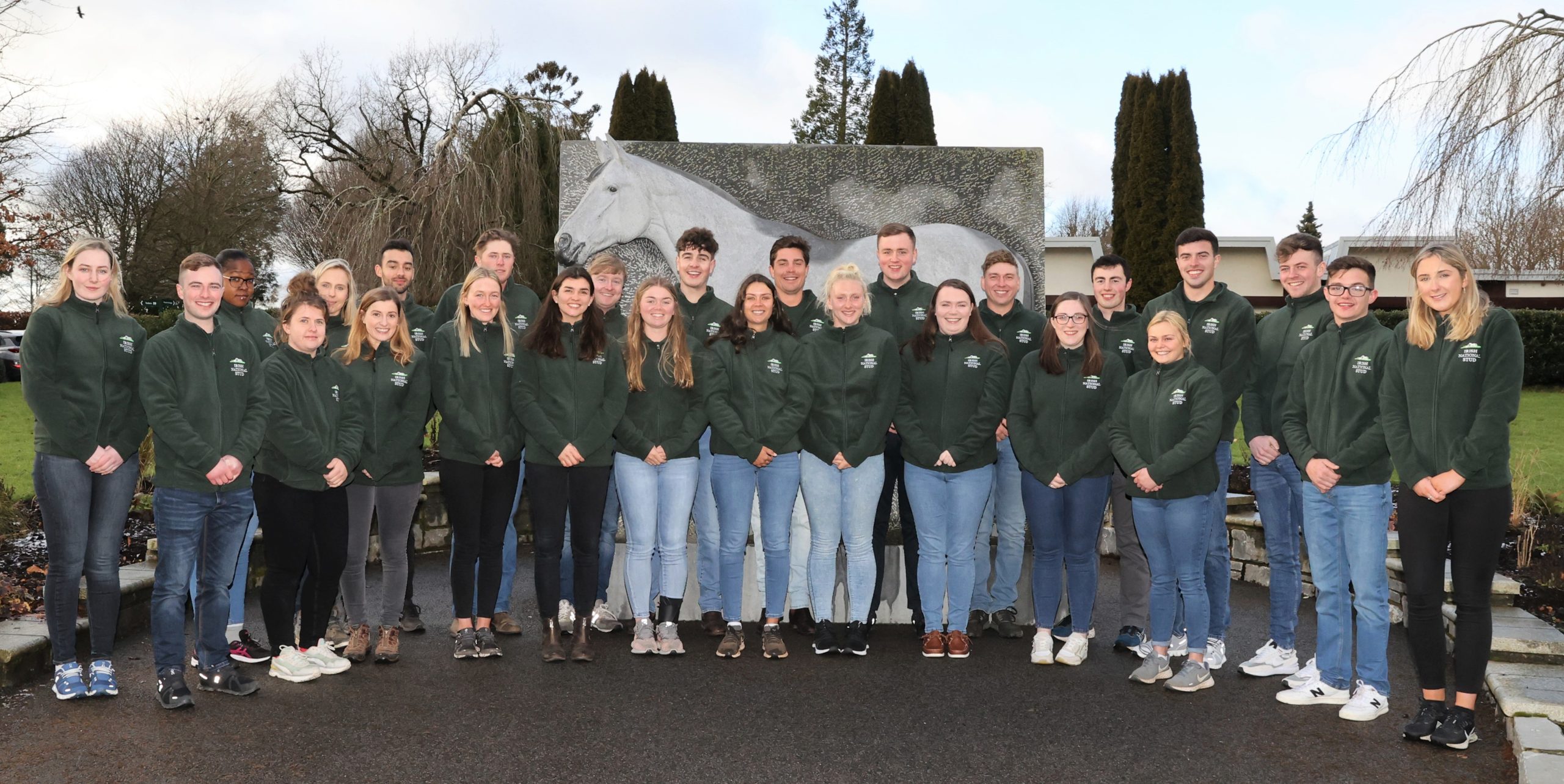 At the start of the course we got the once in a lifetime opportunity to travel to Ballydoyle Racing and Coolmore Stud. Aidan O'Brien brought us on a tour of Ballydoyle training facilities and explained the training regime and we were fortunate to see a group of 2-year-old colts and fillies as they did their morning work.
After Ballydoyle we travelled to Coolmore Stud  where we were given a brief history on the stud and got to view  their stallions such as Wooten Bassett, Ten sovereigns, Blackbeard, No Nay Never as well as the rest of the stallions on their impressive roster. Thank you to all at Ballydoyle and Coolmore for their hospitality.
With the start of the practical training at the stud, it didn't take us long until we were in full swing with yard duties like turning out mares, mucking out boxes and feeding mares, it was all go in the Sun Chariot yard this week with the expecting arrival of foals.
Our first veterinary lecture on thoroughbred reproduction was from Vincent O'Connor once of the main veterinarians at Sycamore lodge equine hospital.
On Tuesday we were split into groups, and we had to present the stallions to the INS team, it was a great way for all of us to get used to public speaking in front of a class. Later that evening we were shown how to properly tease a mare and then bring them through stocks safely.
Rory
Fellow student Ciara and I were rostered for weekend night foaling duty, Friday night was a quiet night with no mares foaling but Saturday night we had two foals, this was my first experience with foaling and the aftercare of the mare and foal. Wednesday, I assisted the vet with his checks of mares and the newly born foals We also prepared the placenta from the mare prior to the vet inspecting it.
Morgan
The first yards I was rostered in were Murphy's and Minoru where they keep their pregnant mares. My first morning entailed me doing the muck where we completely clean the stable and bed boxes down again with fresh straw. Coming from a farm where we only use sawdust, this was definitely a learning curve for me.
HAVE A QUESTION?
Drop a Line
Address
Irish National Stud & Gardens,
Brallistown Little, Tully, Co. Kildare,
R51 KX25, Ireland
Keep up to date on our news and events
Contact Details
Tourism
Stud