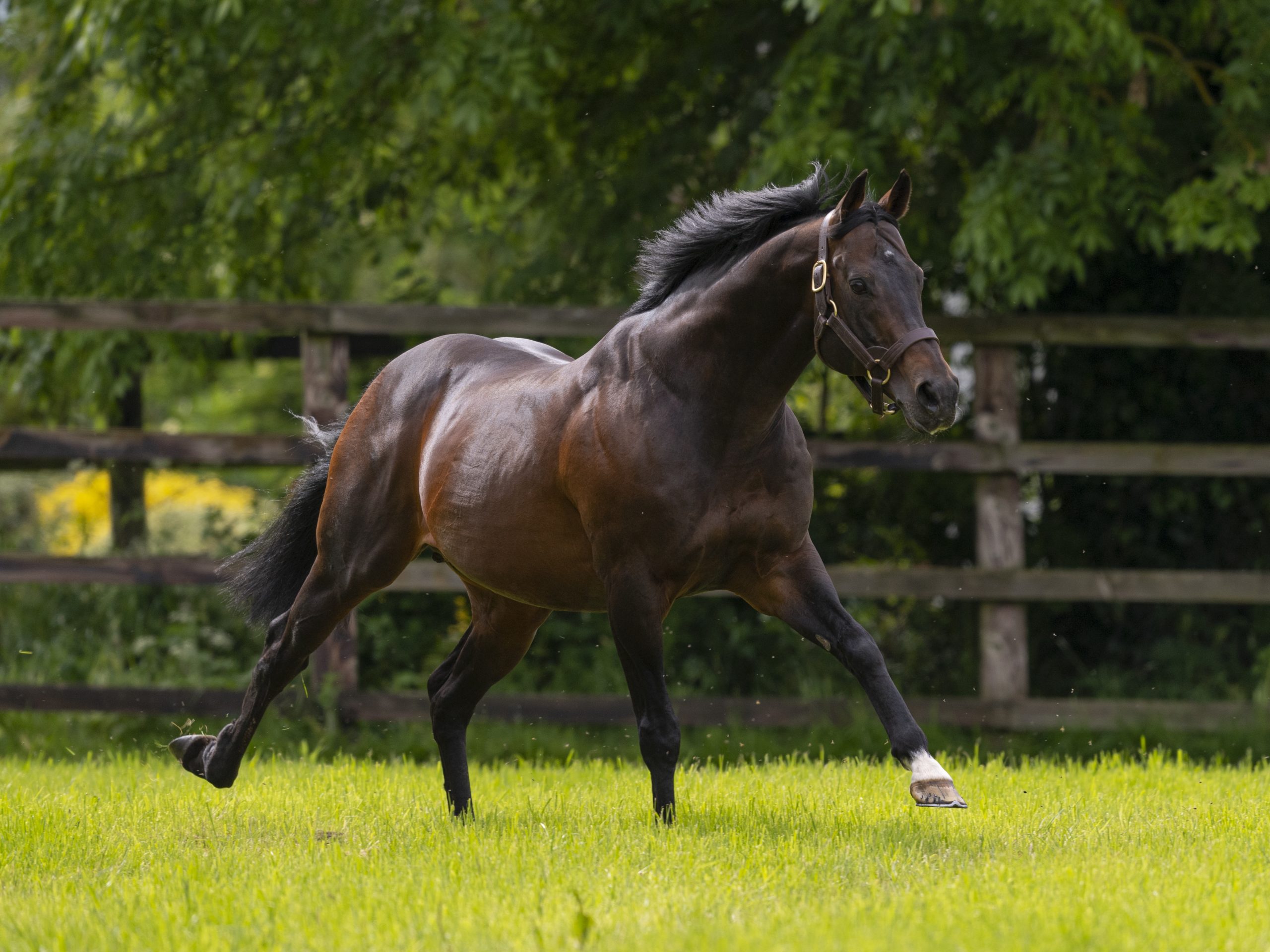 In a thrilling display of talent and potential, Ghostwriter, an unbeaten 2-year-old colt by Invincible Spirit, captured victory in the prestigious Gr.2 The Royal Lodge Stakes at Newmarket yesterday.
Trained by Clive Cox and owned by Jeff Smith, Ghostwriter's victory was a testament to his exceptional pedigree. Bred by Noreland's Stud, Ghostwriter is the second produce of Moorside (by Champs Elysees), a Listed Cheshire Oaks runner-up and a granddaughter of the legendary Zaizafon (by The Minstrel). Zaizafon, in her own right, produced the brilliant Zafonic and his full-brother Zamindar, a Gr.3 Prix de Cabourg winner and a prominent sire in his own regard.
Trainer Clive Cox couldn't hide his excitement after Ghostwriter's impressive win, stating, "Ghostwriter is improving with every run, and that was a big step to take. His dam won over a mile and a half, and it's possible he will get that trip too. He's always been a nice horse, but he had a frame to fill as well. This cements what we thought." Cox's words underline the colt's potential for future success over longer distances.
When asked about Ghostwriter's future plans, Cox revealed, "What next? We'll discuss it with Jeff Smith (owner), but I'd probably be thinking of next year. We've had a couple of foal entries for the Derby before, but this is the first potential live chance who we could be thinking about going that way with." The mention of the Derby hints at the grand stage that Ghostwriter could potentially grace in the near future.
Ghostwriter's victory not only solidifies his status as a rising star but also augments the reputation of his illustrious sire, Invincible Spirit. As we look ahead to 2024, Ghostwriter stands as an exciting prospect!
HAVE A QUESTION?
Drop a Line
Address
Irish National Stud & Gardens,
Brallistown Little, Tully, Co. Kildare,
R51 KX25, Ireland
Keep up to date on our news and events
Contact Details
Tourism
Stud