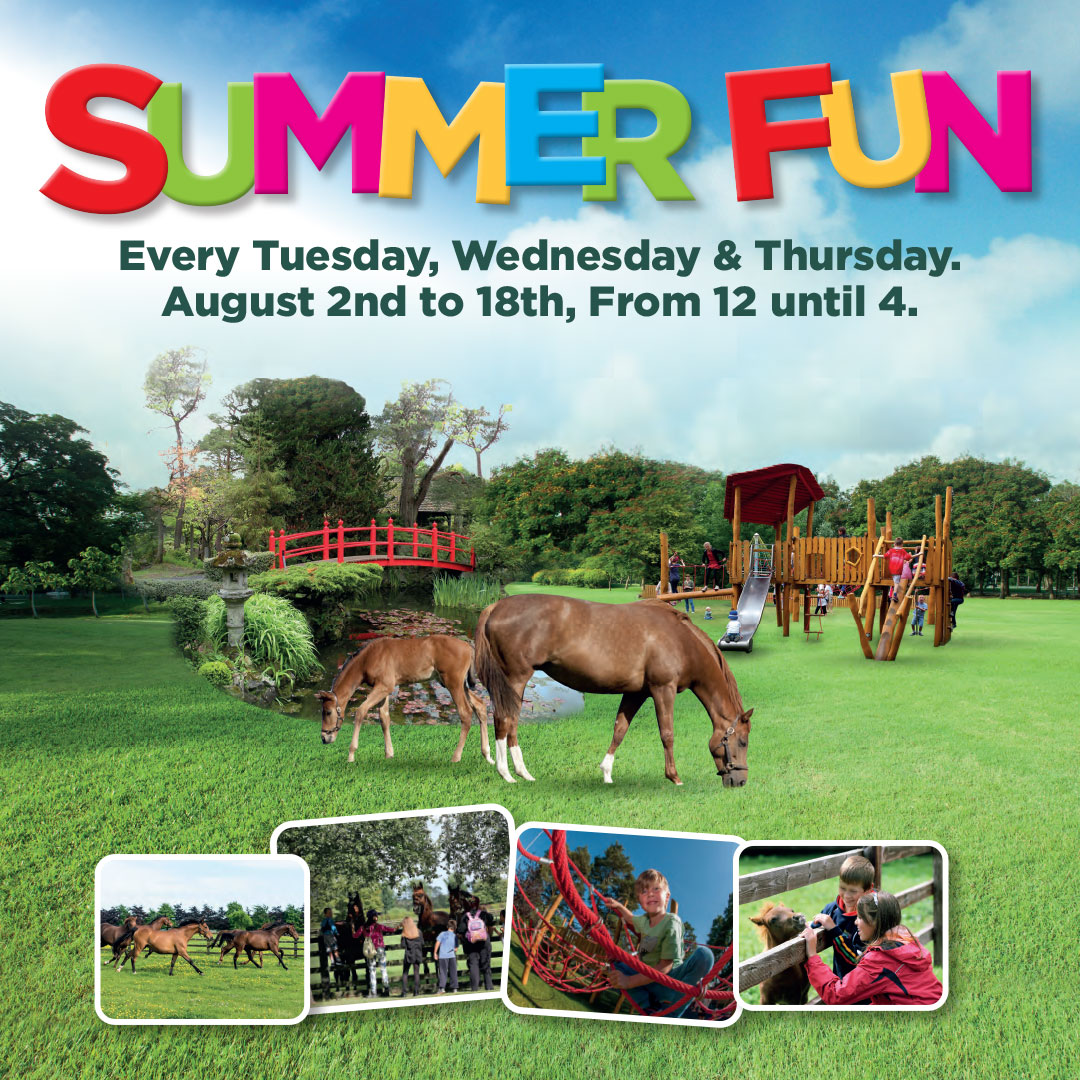 Looking for the perfect day out? There are plenty of fun activities taking place at the Irish National Stud & Gardens, Co Kildare, throughout August. Tuesday, Wednesday and Thursday, 2nd until 18th of August, enjoy a fun-filled experience for all the family.
From 12-4 take part and try out our Summer activities such as arts and crafts workshops, party games and we also welcome Nore Valley Park and their farm animals. There will be giant games and other fun activities, sure to keep the little ones entertained.
All the regular attractions are available including an opportunity to meet the Living Legends team, visit the Irish Racehorse Experience, take the fairy trail route through St Fiachras Garden or walk along the stepping stones in the Japanese Gardens for hours of outdoor fun. This is also a lovely time to meet some of our frolicking foals in their paddock.
This is a full day out so allow 4/5 hours to really make the most of it. Our cafe will be serving seasonal recipes along with the usual cakes and treats and of course, we cannot forget the ice-cream.
All events are included in the admission prices. Event suited to a younger audience.
For further information, please contact:
Tel: +35345 521 617
Email: [email protected]
HAVE A QUESTION?
Drop a Line
Address
Irish National Stud & Gardens,
Brallistown Little, Tully, Co. Kildare,
R51 KX25, Ireland
Keep up to date on our news and events
Contact Details
Tourism
Stud