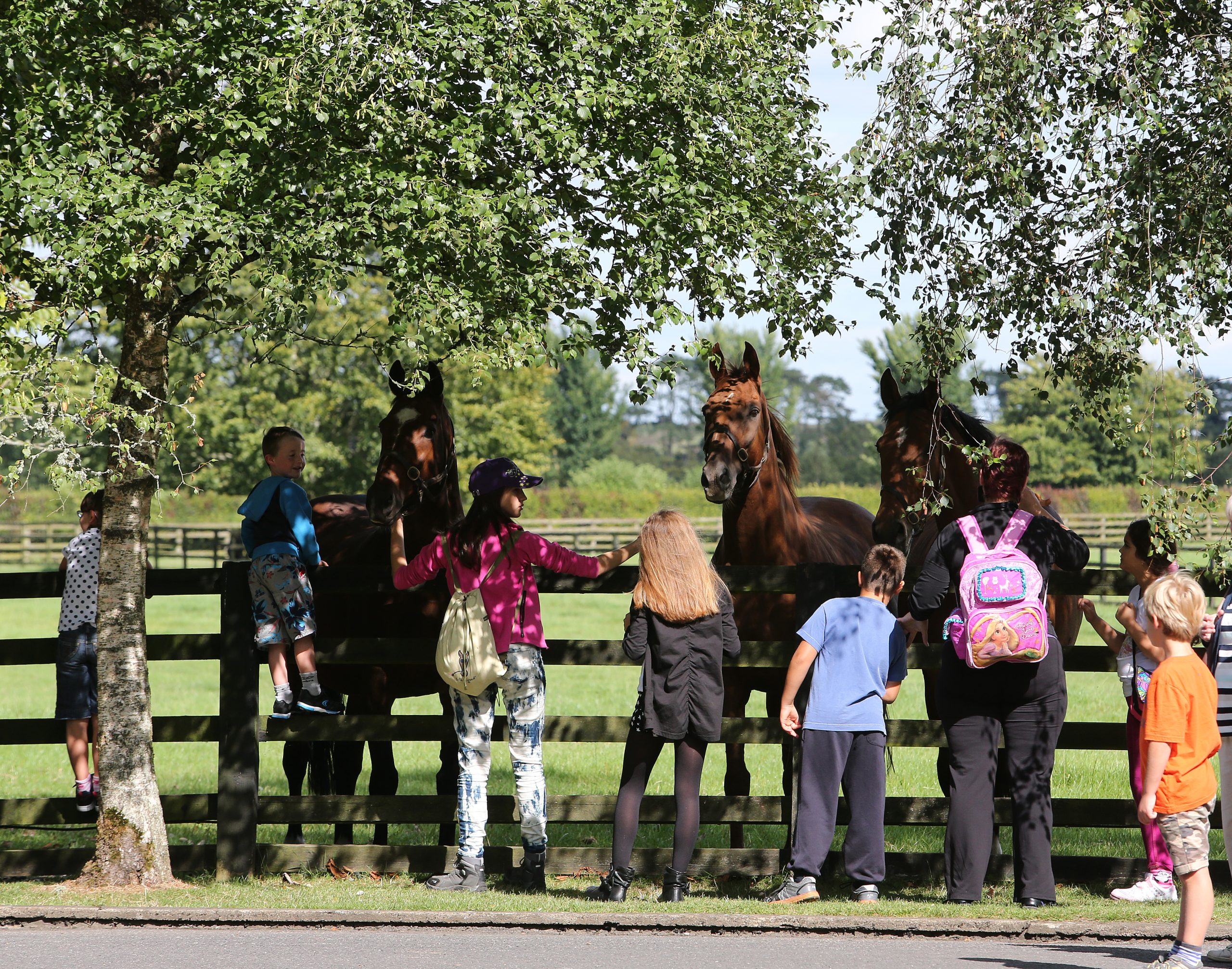 Step into the hallowed grounds of the Irish National Stud, where the rich tapestry of equestrian history comes alive through the majestic presence of Living Legends. Among these revered equine icons, four names stand out, etching their names into the archives of horse racing greatness – Hurricane Fly, Faugheen, Hardy Eustace, and Beef or Salmon. Let's embark on a journey to celebrate these living legends and the enduring impact they have made on the world of horse racing.
Hurricane Fly: The Flying Phenomenon
In the world of National Hunt racing, Hurricane Fly reigns supreme. Born in April 2004, this extraordinary bay gelding boasts an unrivalled racing career, showcasing his brilliance over hurdles. Under the expert guidance of trainer Willie Mullins, Hurricane Fly soared to countless victories, including five consecutive Irish Champion Hurdle titles and two Champion Hurdle wins at the Cheltenham Festival. With 22 graded race victories, he has secured a place in the hearts of racing enthusiasts as a true flying phenomenon.
Faugheen: The Machine
Among the Living Legends at the Irish National Stud, Faugheen, affectionately known as "The Machine," stands as an epitome of racing greatness. Born in May 2008, this gelding earned a stellar reputation for his commanding presence on the track and his unrivalled talent for hurdling. Triumphing in the prestigious Champion Hurdle at Cheltenham in 2015 and winning back-to-back Christmas Hurdles in 2014 and 2015, Faugheen captured the world's attention with his thrilling performances and endearing personality. He is not just a champion, but a beloved icon cherished by racing enthusiasts worldwide.
Hardy Eustace: The Hurdling Sensation
With a name that evokes strength and resilience, Hardy Eustace is a living legend known for his prowess over hurdles. Born in 1997, this bay gelding proved himself to be an indomitable force on the hurdling circuit. Under the guidance of trainer Dessie Hughes, Hardy Eustace claimed victory in the prestigious Champion Hurdle at Cheltenham not once but twice, leaving an indelible mark on the world of horse racing.
Beef or Salmon: The Charismatic Steeplechaser
Born in April 1996, Beef or Salmon is a name synonymous with grace and charisma. Trained by Michael Hourigan, this stunning bay gelding displayed an exceptional talent for steeplechasing. With victories in the Hennessy Gold Cup on three occasions and in the Punchestown Gold Cup, Beef or Salmon showcased his dominance on the track, captivating the hearts of racing enthusiasts with his enchanting presence.
As Living Legends at the Irish National Stud, these four horses have found a forever home where their legacies are celebrated and cherished. As visitors from around the world flock to the Irish National Stud, they are greeted not only by the grandeur of the Living Legends but also by the stories of greatness etched into the very fabric of this historic stud. Each of these horses represents the epitome of racing excellence and the enduring spirit of champions.
HAVE A QUESTION?
Drop a Line
Address
Irish National Stud & Gardens,
Brallistown Little, Tully, Co. Kildare,
R51 KX25, Ireland
Keep up to date on our news and events
Contact Details
Tourism
Stud