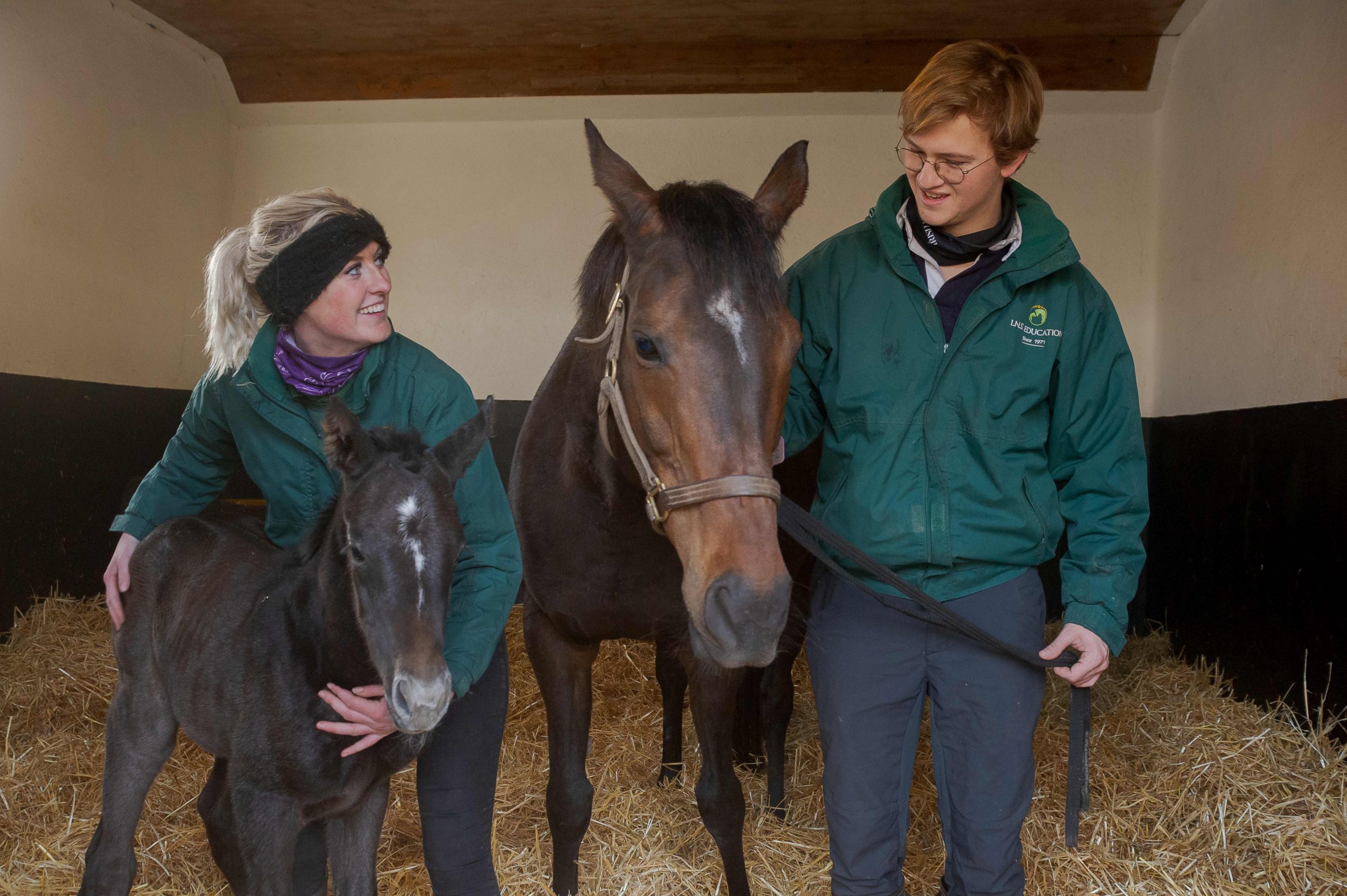 The Irish National Stud have today announced the students who will be participating in the 2023 Irish National Stud Thoroughbred Breeding Management Course. Twenty-seven students from eight countries will arrive at Tully in mid-January next year to participate in the world-renowned programme.
The Thoroughbred Breeding Management Programme is a unique combination of practical training, classroom lectures, cultural immersion, personal and professional development which equips students with a first-hand and well-rounded understanding of the thoroughbred industry.
"The quality of the applicants this year was quite impressive and it is very encouraging to see so many young people looking to further their careers in the industry. It is going to be an exciting educational journey for the students and I look forward to welcoming them to the Irish National Stud in January"
Anne Channon Education Development Manager
Class of 2023
Robert Acheson (Ireland), Brian Banahan (USA), Sean Berns (Ireland), Aoife Boland (Ireland),
Julia Coenen (France), Thomas Connolly (Ireland), Gerard Donworth (Ireland), Emma Hunter (Ireland), Scott Innes (Scotland), William Macdonald (Australia), Georgina Macintyre (Australia),
Darcie Murray (Ireland), Hilda Ntlatleng (South Africa), Faustine Otero-Chinot (France),
Ciaran Phelan (Ireland), Orla Queally (Ireland), Annelie Rodde (Germany), Charles Shanahan (Ireland), Ailish Sinnott (Ireland), Maël Thilbault (France), Dayna Walsh (UK), Rory Woods (Ireland) Lachlan Bruce (Australia) recipient of the HTBA Scholarship, Jarrod Robinson (Australia) recipient of the  TBA scholarship, Ciara Russell (Ireland) recipient of the Gerry Dilger Equine Scholarship, Alice Jeffries (New Zealand) and Morgan Wilks (New Zealand) recipients of the NZTBA Scholarship
HAVE A QUESTION?
Drop a Line
Address
Irish National Stud & Gardens,
Brallistown Little, Tully, Co. Kildare,
R51 KX25, Ireland
Keep up to date on our news and events
Contact Details
Tourism
Stud