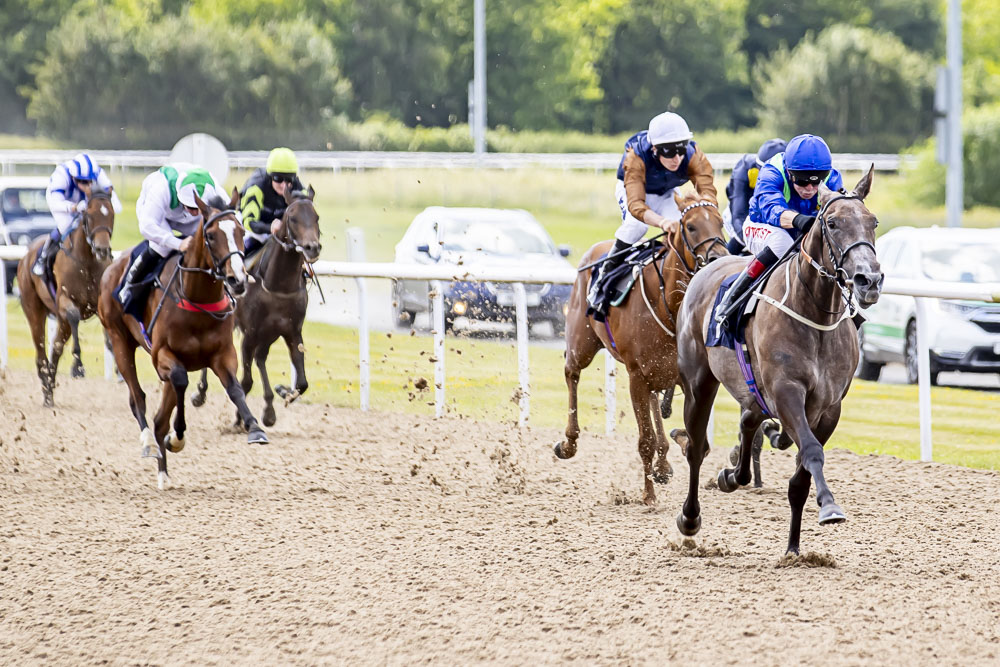 The Wolverhampton racecourse was set ablaze as Persian Phoenix soared to an awe-inspiring triumph in the Novice Stakes. With an incredible lead of 3 1/2 lengths, the son of Phoenix of Spain showcased his raw speed and unyielding determination. Under the meticulous tutelage of Charlie Johnston, Persian Phoenix's form and tenacity were simply unmatched, leaving no doubt about his status as a rising star.
The journey of Persian Phoenix began at the Goffs Sportsman sale, where he was snapped up as a yearling for a modest sum of €19,000. Bred by Skymarc farm, this exceptional colt immediately caught the discerning eyes of Kingsley Park owners, who recognized his untapped potential.
Phoenix of Spain, the illustrious sire behind Persian Phoenix's victory, has established himself as a true icon in the realm of horse racing.  Persian Phoenix's triumphant display serves as a testament to the profound impact of Phoenix of Spain's lineage, further solidifying his status as one of the industry's leading sires.
With an impressive 42% winners-to-runners ratio, Phoenix of Spain stands tall amongst his peers, currently occupying the third spot in the esteemed crop sires list, trailing only Soldiers Call and Blue Point. Such remarkable success as a sire underscores Phoenix of Spain's extraordinary breeding capabilities and his invaluable contributions to the racing world.
We are excited for what lies ahead.
HAVE A QUESTION?
Drop a Line
Address
Irish National Stud & Gardens,
Brallistown Little, Tully, Co. Kildare,
R51 KX25, Ireland
Keep up to date on our news and events
Contact Details
Tourism
Stud