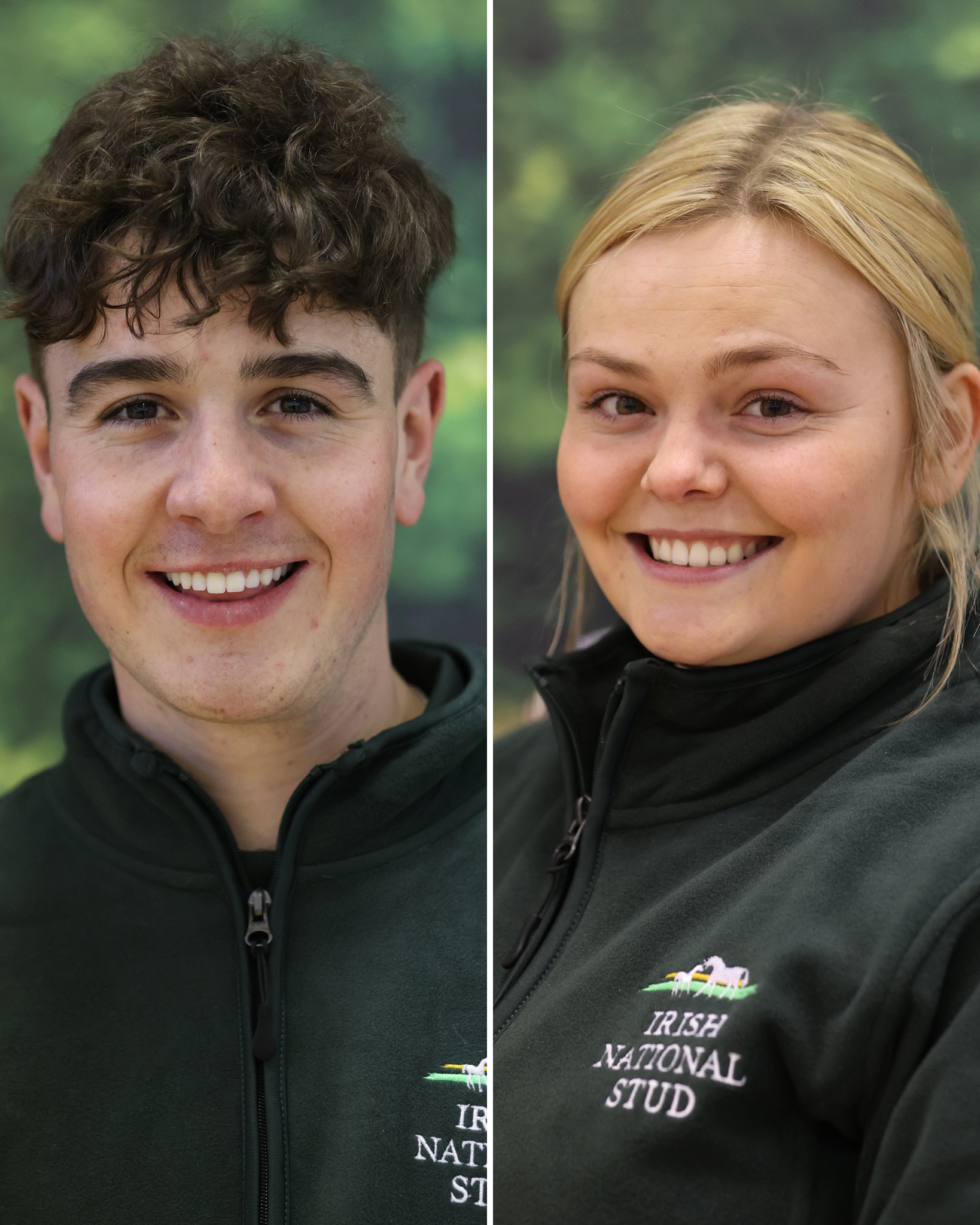 We both started off a busy week in the foaling Unit, Sun Chariot with a call at 7am to assist in a foaling which followed by another very quickly.  Both of us got involved with the foaling which taught us a lot. Our week also consisted of us turning the mares out into their paddocks in the mornings, before doing so we would check their bags (udder) so see how close they were to foaling. After they get turned out we get back into the yard to clean their beds, give them hay and tidy up the yard. One of us would also take turns in assisting Tina and Claire with the vetting of the mare and newly born foals. A student is also given the task of checking the mares every 15 minutes for signs of foaling whilst they are grazing and relaxing in the paddocks.
We had 2 guest lecturers this week with the first one being Alex Cairns, the Marketing Executive from the Irish Thoroughbred Marketing, Alex explained how they promote Ireland as the leading source of thoroughbreds across the globe. Our second lecturer was Alan Creighton who is the Head of Environment at the Irish Equine centre, this lecture showed the importance of biosecurity in the yards and different ways you can decrease the spread of sickness and disease on a stud farm.
Dayna
I thoroughly enjoyed working the Sun Chariot this week assisting with the foaling's and post foaling care. I partially enjoyed working with vet while he was doing the morning checks of both the mares and foals.
Charles
It was a very busy and enjoyable week in Sun Chariot. I gained a lot of knowledge and skills as I have done little foaling before. I feel so fortunate to have detailed lessons on how to do everything correctly.  We have plenty of mares on our own home farm so it is a great learning opportunity. Tina and Claire are a privilege to work with and they are so dedicated to their jobs, they give so much time to us students. I look forward to coming weeks to learning a lot more.
HAVE A QUESTION?
Drop a Line
Address
Irish National Stud & Gardens,
Brallistown Little, Tully, Co. Kildare,
R51 KX25, Ireland
Keep up to date on our news and events
Contact Details
Tourism
Stud