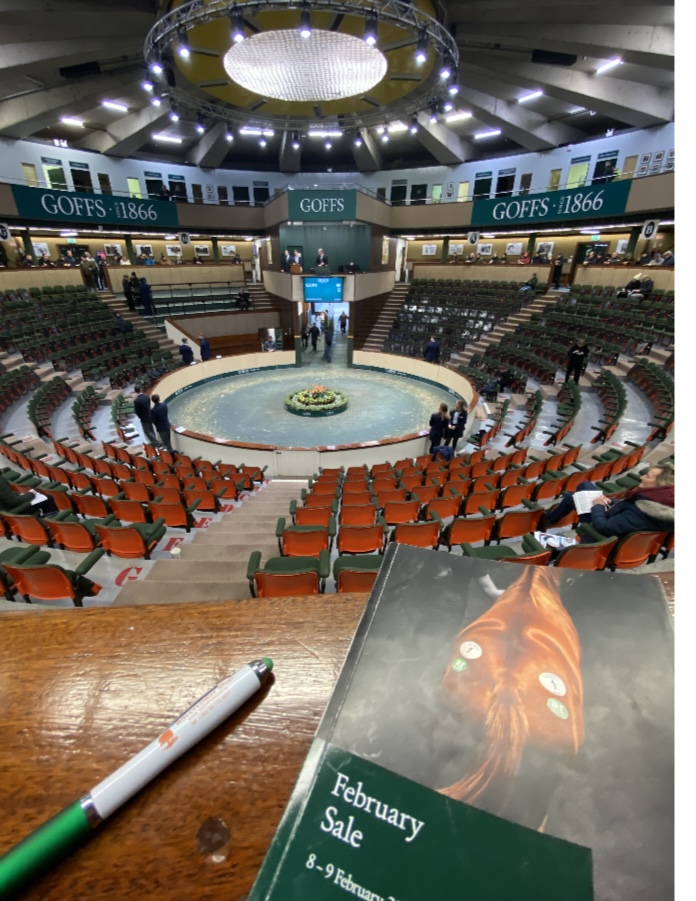 As the days go by, all the students have now settled into the routine of practical training and lectures. Everyone  has become familiar with the way the stud farm works and  the number of foalings have increased.
This week was marked by our trip to GOFFS, which forms part of our first assignment. Following the visit of Joey Cullen, marketing director of the famous sales agency GOFFS, we were given the mission to choose a mare from the catalogue of the February sales.
We also had the pleasure to have a guest lecture from Paul McCartan, owner of Ballyphilip Stud who gave us an insight on the operation of a successful stud farm. Each student had the opportunity to ask questions and we would like to sincerely thank him for his visit and for sharing his knowledge with us.
Mael
This week I had the opportunity to be the main student at Murphy's and Minoru yards, where we take care of the pregnant mares before they are transferred to the foaling unit. I particularly liked our trip to Goffs, which was my first time to visit. We were able to play the role of bloodstock agent as part of our assignment. I'm now looking forward to night foaling duty next weekend
Ailish
This week I was based in Murphy's and Minoru yards, working with the pregnant mares. Our guest lecture by Paul McCartan was very interesting, he spoke about how he operates his busy and very successful stud farm. This was topped off by a trip to Goffs, where I got the opportunity to step into the role of a  bloodstock agent for a day,  something which I had not experienced before. Overall, it was a very enjoyable week.
HAVE A QUESTION?
Drop a Line
Address
Irish National Stud & Gardens,
Brallistown Little, Tully, Co. Kildare,
R51 KX25, Ireland
Keep up to date on our news and events
Contact Details
Tourism
Stud