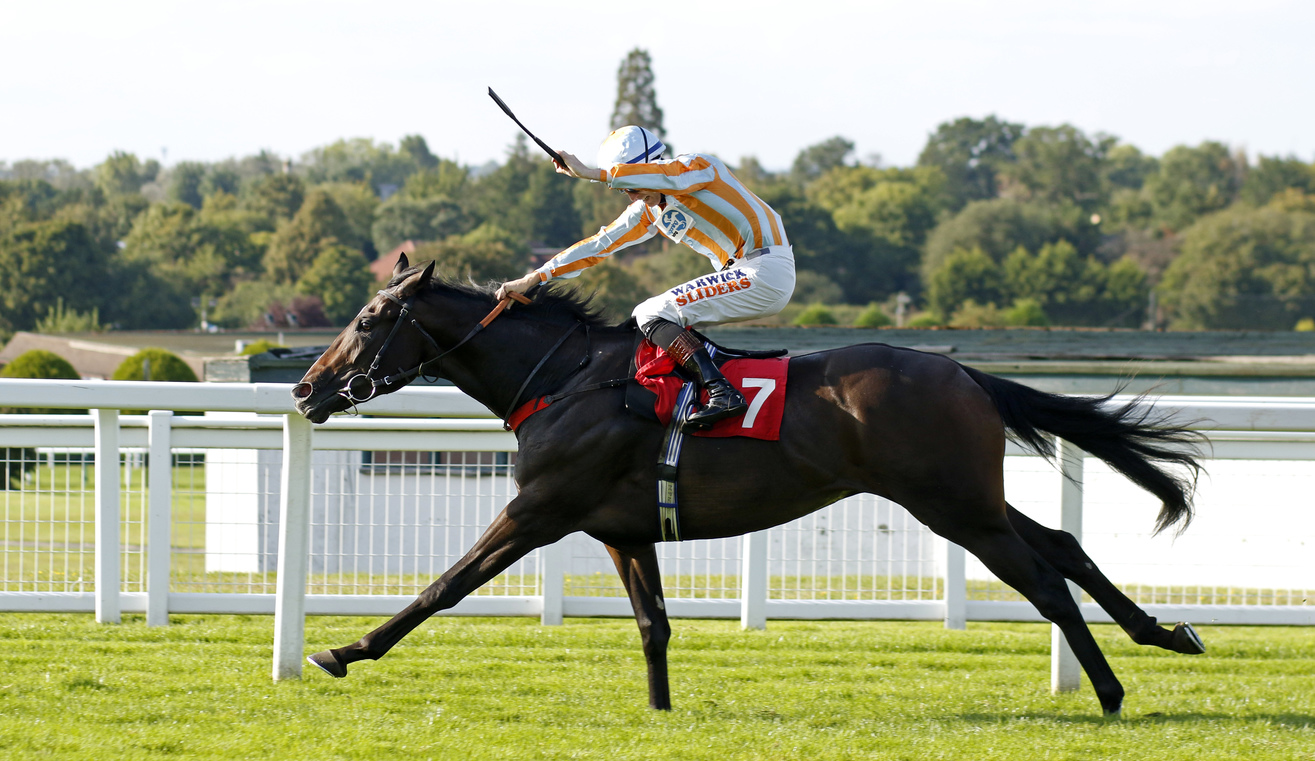 In a thrilling display of tenacity and speed, Spanish Blaze overcame a slow start to clinch his second triumph of the season at Sandown this past Saturday, all while showcasing his burgeoning potential in the nursery ranks. The young colt defied early setback, twelve lengths adrift of the frontrunners. However, under the astute guidance of jockey Trevor Whelan, charted a path along the inside rail. Spanish Blaze exhibited remarkable acceleration, slicing through the ranks with precision. As they approached the final furlong, he surged effortlessly to the forefront to win by 1 1/4 lengths for owners Whitsbury IV.
Marcus Tregoning, the astute trainer behind this rising star, shared his admiration for Spanish Blaze, stating, "He's very progressive, has a good attitude, is still a bit immature, has a lot of learning to do and could be a very nice horse. Obviously, he has gears and Trevor really likes him."
Bred by Michael O'Mahony, Spanish Blaze is the fifth offspring of the Tamayuz mare, Billie Eria. Impressively, Tregoning acquired this promising talent for a shrewd sum of 15,000 guineas at Tattersall Book 3, a testament to his keen eye for talent.
This victory only serves to bolster the reputation of Spanish Blaze's sire, Phoenix of Spain, who now boasts an impressive record of nine winners from 21 runners, including the notable Group 2 winner, Haatem.
Reflecting on the colt's tardy start, Tregoning remarked with a touch of humor, "Spanish Blaze missed the break because he was chatting to the horse next door, but he was able to make up the lost ground and will come on in strides."
Marcus Tregoning hinted at the possibility of another outing for Spanish Blaze this season, with the nursery circuit as a potential. Spanish Blaze another exciting prospect for his sire Phoenix of Spain.
HAVE A QUESTION?
Drop a Line
Address
Irish National Stud & Gardens,
Brallistown Little, Tully, Co. Kildare,
R51 KX25, Ireland
Keep up to date on our news and events
Contact Details
Tourism
Stud