Quality
Welcome to the Irish National Stud Quality Update
2020
Inspired by ISO 26000 and its seven core subjects of social responsibility, the Irish National Stud policies, procedures and work practices are following the guidance provided by ISO 26000:2010 in the areas of:
Organisational Governance
Human Rights
Labour Practices
The Environment
Fair Operating Practices
Consumer Issues
Community Involvement and Development
2019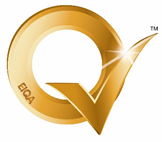 We were delighted to announce that in 2019 we once again achieved the EIQA Q-Mark for Quality Management Systems, in the highest category attainable!
We increased our Q Mark Assessment result to 93%, our highest score to date, a testament to our commitment to continuous improvement.
This accomplishment built on the previous Quality Management Systems Q Mark success we have enjoyed since our Q-Mark journey with the Excellence Ireland Quality Association began in 1996. EIQA (Excellence Ireland Quality Association) is the Irish National Quality Association and has been at the forefront of the quality crusade for more than 45 years. The Q Mark for Quality Management Systems is a continuous improvement programme. This meant that 100% of our business processes, procedures and resources were assessed in compliance with the Q Mark for Quality Management Systems framework criteria.
At the end of the 2019 assessment, our organisation was given an extensive business report. This identifies current best practices observed as well as suggested areas for improvement and will also provide us with the basis of a business plan for the year ahead. The report also identifies ways for the business to operate to the highest standard of quality and excellence.
Using the Q Mark framework ensured that our business has accountability in every part of our service and whilst enhancing consumer and client confidence, it also facilitated preparation for any regulatory authority audits or visits.
In line with our commitment to continuous improvement we have many enhancements in place for the 2020 season and we look forward to seeing you here soon.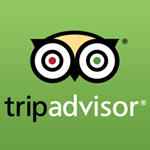 Another accolade we have consistently received is the Trip Advisor Certificate of Excellence.
The Certificate of Excellence award is given to outstanding hospitality businesses that have received praise and recognition in reviews by Trip Advisor travellers. To qualify for the Certificate of Excellence, businesses must maintain an overall rating of four or higher, out of a possible five, as reviewed by travellers on Trip Advisor.
Our latest Certificate of Excellence award joins those of previous years and we are once again delighted to receive this recognition from visitors to this magical place.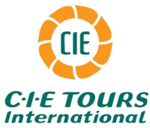 We are also proud to say we have been awarded the 2019 CIE Excellence Award for the ninth successive year!
97% of CIE Tours customers are "first timers" and this award is only presented to those who achieve a customer satisfaction rating in excess of 90%.
HAVE A QUESTION?
Drop a Line
Address
Irish National Stud & Gardens,
Brallistown Little, Tully, Co. Kildare,
R51 KX25, Ireland
Keep up to date on our news and events
Contact Details
Tourism
Stud